US
Opinion: These two women reminded America why Trump must be prosecuted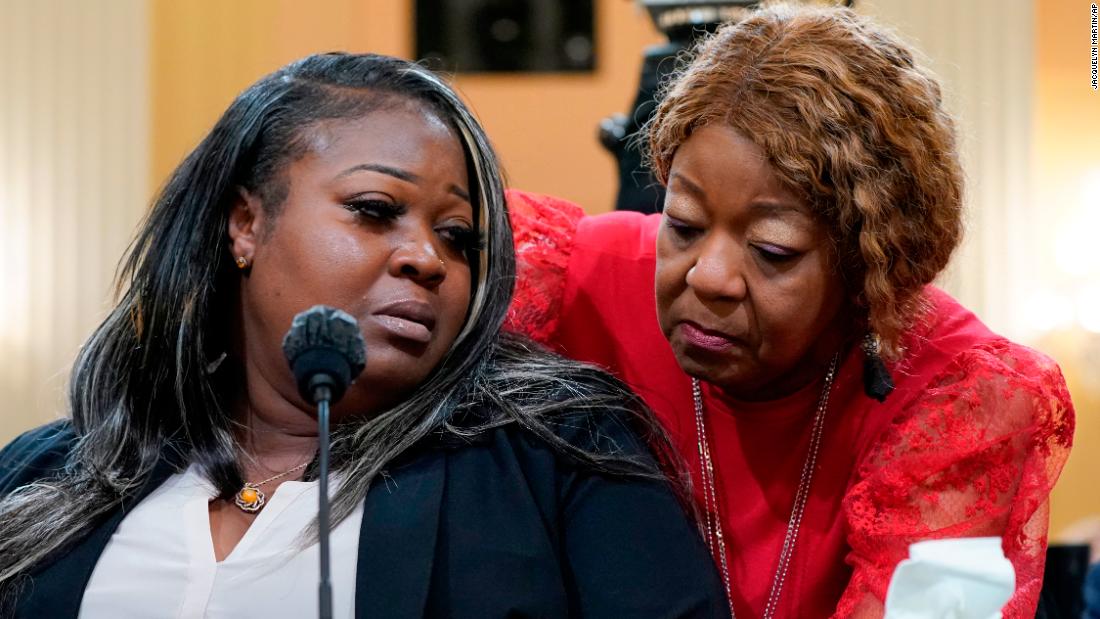 But the story that former Georgia election workers Wandrea "Shaye" Moss and her mother, Ruby Freeman, told the congressional committee investigating the January 6 attack on the US Capitol is more than a recounting of how Trump's assault on the 2020 election took a toll on two people. It provides further evidence of why the man who is still trying to undermine American democracy must be prosecuted.
Trump and his acolytes are not just undercutting faith in the system and they're not only normalizing misinformation — they are poisoning the well that sustains democracy.
To be sure, prosecuting a former president is a risky proposition. But the evidence against Trump is strong and it is imperative: legal action must be taken.
The case being unfurled by the House select committee is nominally about what happened on January 6, 2021. It is about the past, but more importantly, it's about the present as well as the future of the country.
Looking at what Moss and Freeman say they experienced, consider how the ideals of democracy were trampled in Trump's plot to steal the election.
One of the things neither she nor her mother Ruby do any more is election work. After what Trump and his followers did, who can blame them?
Much of the evidence presented during the hearings has been offered by Republican officials who worked for Trump, showing that he didn't just assault democracy, he ruined lives, intimidated officials, stirred up a mob and endorsed a plan that amounted to an attempted coup d'état. As the January 6 committee sets out layer upon layer of damning evidence against the former President, all eyes turn to Attorney General Merrick Garland.
Advanced democracies don't usually go after the losers of elections. It has never happened here, and the prospect that it could become a new trend is genuinely disturbing. Then there's the risk of further inflaming a deeply divided and heavily-armed country, where the former president's followers have shown a willingness to use violence to further his cause.
But Trump's was not a normal presidency. And his behavior since the election is egregious beyond measure. If he had lied about the election, claimed he won and left it at that, there might be a case for moving on for the sake of national reconciliation. But that's not what has happened.
Every day that passes, every day that Trump gets away with what he has done and what he continues to do to the country is a day that makes the injury deeper, the healing more difficult and the future more uncertain.
Trump's approach to elections seems reminiscent of his tactics on taxes: test the limits and hope for only the mildest of consequences. That strategy seems to have paid off for him so far.
But it's one thing to try tricks on your taxes and quite another to attempt a coup.
Destroying two women's lives may not have even ranked as an afterthought in Trump's campaign to steal the election. But for the rest of the country awaiting a decision by the Justice Department, Moss and Freeman stand as proof of how Trump is dismantling American democracy one belief at a time, one poll worker at a time, one idealistic citizen at a time. That is not just heartbreaking. It demands action.