US
Opinion: The Democratic Party is drunk on spiked progressive Kool-Aid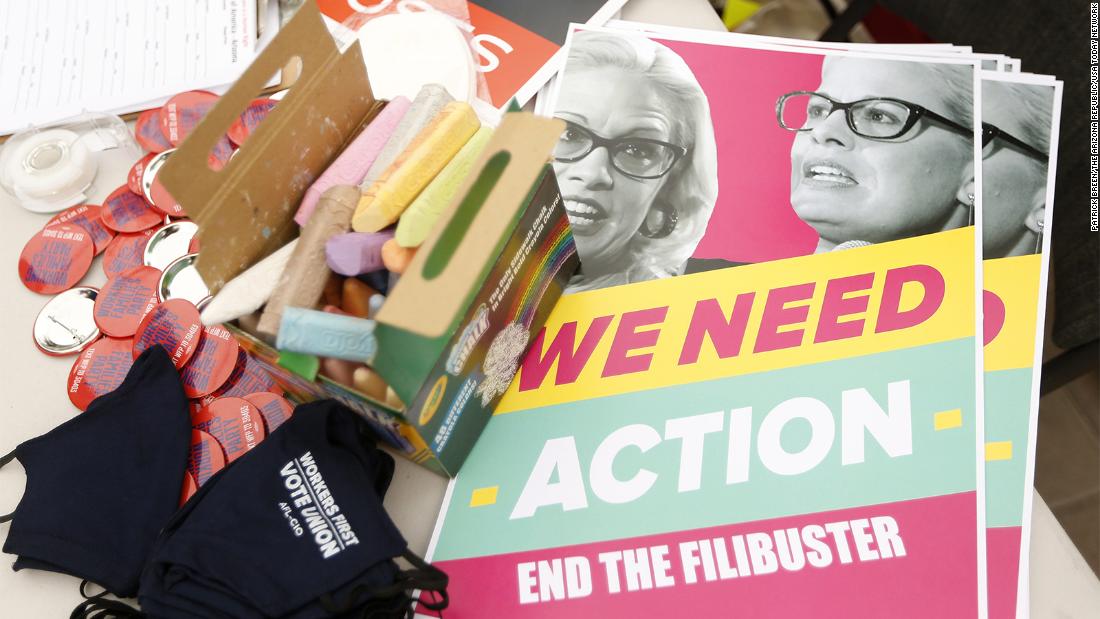 But their ire is misplaced.
Manchin is a unique political leader whose mere existence in a deep red state defies conventional political logic. In the last presidential election cycle, former President Donald Trump carried West Virginia by
almost 40 points
. But Manchin understands the politics of his state well. As a US Senate candidate, he —
not once
,
but twice
— filmed campaign ads in which he shot a long gun at bills he didn't think were good for West Virginia, while boasting of his backing from the NRA.
In short, the problem isn't Manchin. It's a Democratic Party that is drunk off its own progressive-spiked Kool-Aid, incapable of driving home safely in a world upended after Donald Trump's presidency.
Many progressives seem to feel that Democrats' taking control of the executive and legislative branches of government represented some sort of watershed moment in American politics — a wholesale rebuke of Trumpism and a mandate from the American people. Yes, the Joe Biden-Kamala Harris ticket came out on top in 2020, but Trump won over 74 million votes — 11 million more than he received in 2016. Moreover, had just
some 45,000 votes
gone the other way in Arizona, Georgia, and Wisconsin, Trump would have been reelected to a second term.
As much as Democrats would like to think otherwise, America is not an overwhelmingly progressive country — and wishing doesn't make it so.
Welcome to what it means to have a "Big Tent" party, Democrats — one that can both embrace progressives like Vermont Sen. Bernie Sanders and New York Rep. Alexandria Ocasio-Cortez, as well as moderates like Manchin and Arizona Sen. Kyrsten Sinema.
The real issue is that Democrats — and we put this squarely on the shoulders of Democratic National Committee Chairman Jaime Harrison — have yet to figure out that the future of the party is less like a national party than a federation of 50 state parties, each one doing what they have to do to maintain and/or win power.
If Democrats are to have continued success as a viable national coalition, they need to maintain a party — in red states as well as blue states — that is inclusive and welcoming of a much wider array of political viewpoints — even those that might be right of center, as is the case of Manchin.
More important than lambasting Manchin, Democrats should look ahead to the politically perilous 2022 elections and figure out how they can win the purplish parts of the country. Republicans only need to pick up one US Senate seat and five US House of Representative seats to regain control of our two legislative chambers. There is precious little room for error.
Here are three suggestions for Democrats:
In other words, the Democrats need to spend less time attacking Manchin and more time defining a 2022 strategy that will keep them in power.
Source link