US
Opinion: Sha'Carri Richardson is a star athlete. She's also a person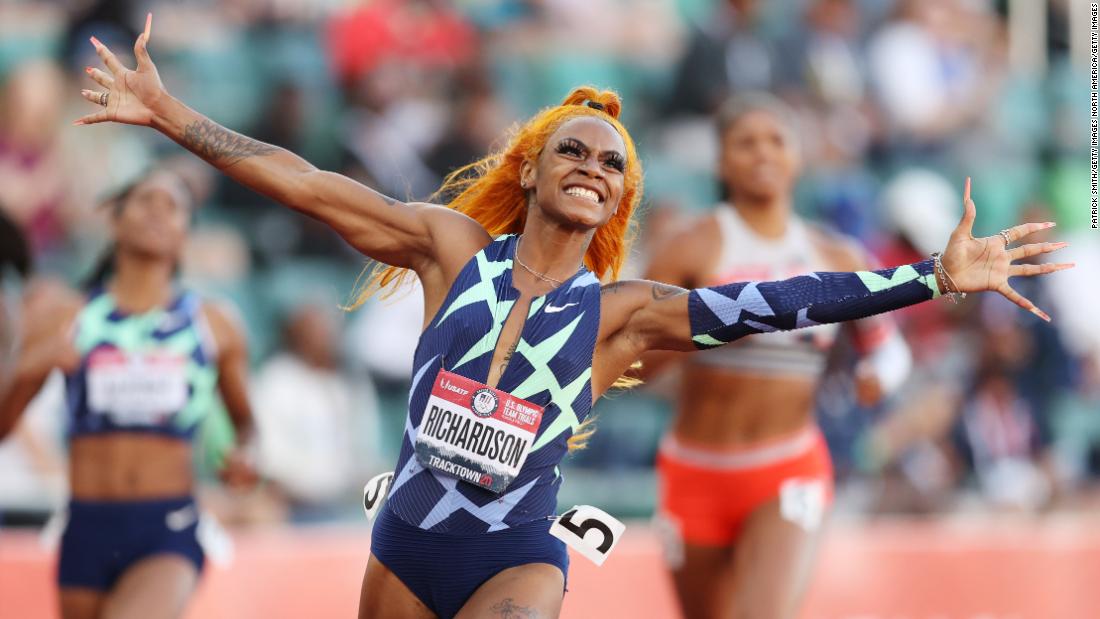 It turns out, as the US Anti-Doping Agency (USADA) announced Friday, Richardson
tested positive
for something far more relatable to many folks: Carboxy-THC, a chemical found in marijuana.
She with the streaming orange hair, fiery kick and a bag of emotions that she wears on her sleeve (or, rather, tatted arms) looked to be a headliner for Team USA at the Olympics in Tokyo. Beyond the gold medal that she had a hot chance to grab, she was the kind of star we haven't seen since the days of Florence Griffith-Joyner — fast as lightning and with style and personality to match.
That marijuana is a banned substance in sports seemed to take many by surprise — and prompted some anger. How could a sprinter gain an unfair advantage using a substance known to bring about a sense of relaxation? "If you can run that fast with weed in your system," one outraged fan tweeted, "you ought to get TWO medals even before the Olympics start," while another quipped, "Marijuana is not a performance enhancing drug unless you're in a pie eating contest."
Also perplexing in the case of Richardson is that the substance she tested positive for
is legal
in the state, Oregon, where she used it. In the United States, professional leagues, including
the NBA
and
the NFL
, have relaxed and/or eradicated testing for marijuana, and while it remains illegal on the federal level, its recreational use is allowed in 18 states and counting. What does that mean for sports, since about half of the professional teams in this country play in states that allow the regulated sale of cannabis products?
So now it is on Team USA to decide to name her to the team, as she would have an opportunity to run in the 4x100m relay after her suspension is over — otherwise known as doing the right thing. And we can always use a little bit more of that in sports.