US
Opinion: Philadelphia's homicide surge sends a national message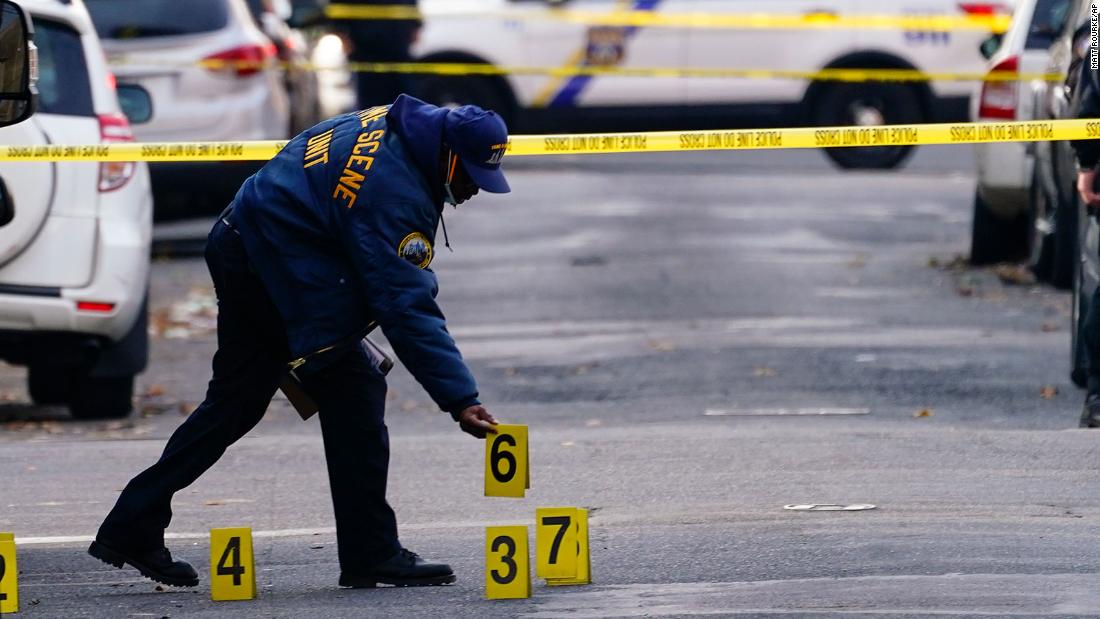 During the last six weeks of 2021, my son, who is a student at Temple University, was shaken down for money by three robbers at a north Philly gas station. My daughter, a fourth-year medical student at Thomas Jefferson University who spends a significant amount of time working at medical clinics serving indigent residents, was assaulted by a deranged woman within the shadow of City Hall. My niece, a graduate student at the University of Pennsylvania, lives in a West Philly neighborhood where there have been numerous carjackings.
And that's just my family. Thankfully, all three are fine and going about their studies.
The same cannot be said of the
559 murder victims
in Philadelphia last year. That's the most recorded murders in the city since it started keeping records in the 1960s. One
such murder
was of my son's fellow Temple classmate, Samuel Sean Collington, who was shot during an attempted carjacking after the Thanksgiving break. The suspect is a 17-year-old who
was arrested
and charged in August in connection with violent crime including armed robbery. He
was released
when the victim failed to appear for a pretrial hearing.
Philadelphia
had more murders
in 2021 than New York City — a city over five times larger than the City of Brotherly Love. One would think such a sobering, horrifying reality would cause local elected officials to respond forcefully to a carnage of this magnitude. Instead, liberal Philadelphia District Attorney Larry Krasner responded in December, saying while gun violence had risen, other violent crime had not — or to
quote him
directly: "We don't have a crisis of lawlessness. We don't have a crisis of crime. We don't have a crisis of violence."
He had offended virtually everyone who possesses functional eyes and ears. One such person so appalled by this monumentally tone-deaf statement was former Philadelphia Mayor Michael Nutter, an effective Democratic leader with a strong record on public safety who presided over the city during a period of relative prosperity.
The bottom line is that elected officials in major urban centers must address the homicide wave occurring on their watch. Indulging those extreme voices who argue for defunding the police and making law enforcement out as villains must end. It's time to get serious about what is happening on the streets.
Democratic mayors, councilmen and district attorneys have the power to course correct if they have the courage and political will to do so. If they don't, Democrats will pay a price at the polls across the country as voters, who too often see horrifying local news segments full of upsetting criminal activity, will reject the party they believe bears responsibility for the decline in public safety.
Politicians who can speak effectively to the menacing crime problem will do so by advancing public safety measures to refund the police, end no cash bail, raise penalties for smash and grab robberies, deploy more police in high crime areas, reinstate community policing, expand crime victim services and enforce quality of life crimes.
Above all, the mission of law enforcement and the men and women who serve must be supported by local elected officials.
To get a real feel for the plight of people impacted by violent crime, attend a neighborhood crime watch or civic association meeting where elderly homeowners will provide an unvarnished assessment of conditions on the street. Trust me, they won't hold back.
It's long past time to hear these good people out, address their concerns and help them reclaim their neighborhoods. They deserve to live free from fear and rightfully expect their government to help.
Source link