US
Opinion: Here's what we can all agree upon on July 4th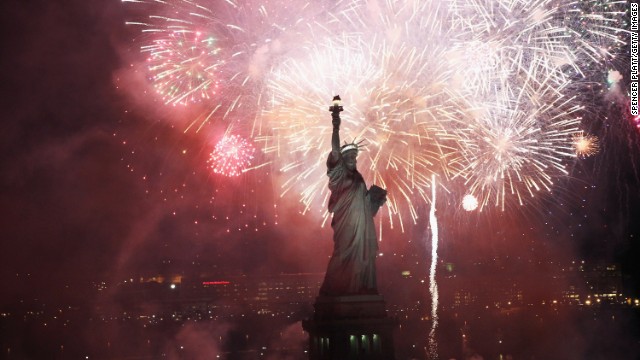 So where is that equality in the wake of Covid-19, with its devastating legacy of death and illness as well as economic and social disruption? Where does it stand amid Black Lives Matter? After thousands took to the streets to protest the murder of George Floyd and other police violence, it looked (at least to me) like the country was taking a leap forward in the gradual march toward freedom for people of color.
The partisan divide grows worse. Americans have rarely been as polarized as they are today, a Pew Research study
found
in November 2020. On everything from the economy to racial justice, climate change and policing, it seems impossible to bridge the distance between right and left. Meanwhile, angry voices on both sides of the aisle fill our TV screens.
Is this country just hopelessly divided? And does this cancel July 4th as a cause for celebration?
In a year marked by anxiety and division, it's important to remember this July 4th that we're one nation. We believe in "life, liberty, and the pursuit of happiness," and while there are many fierce points of disagreement, we remain a country founded by Enlightenment thinkers who understood that reason is itself the source of all political authority. Tolerance, progress and freedom for all are crucial aspects of Enlightenment thinking, which is rooted in constitutional government and the separation of church and state.
We can all, I think, agree that all men and women are created equal. Now let's make that dream a reality.
Source link