US
Opinion: Anti-Asian violence must be charged as a hate crime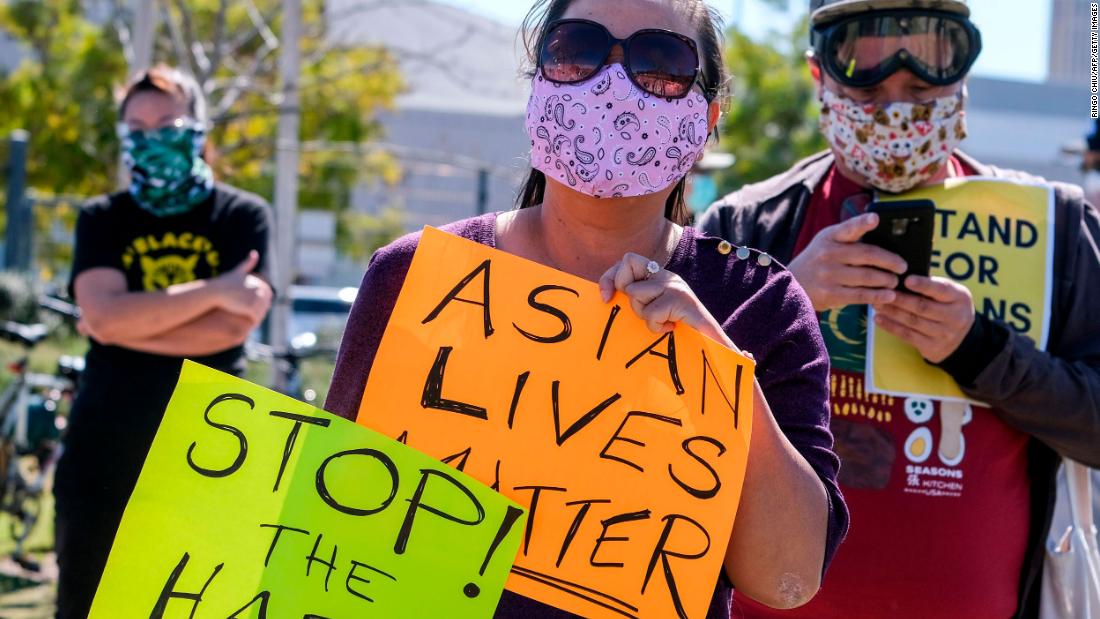 To effectively deter future bigots from acting on their worst impulses, the criminal justice system must not only prosecute the violent acts, but also the hateful intent behind them.
The need to adopt this approach could be not be more urgent. According to the New York Police Department, last year there was a
1,900% increase
in hate crime incidents driven by anti-Asian sentiment. And almost 3,000 incidents of anti-Asian discrimination were reported to the Stop AAPI (Asian American Pacific Islander) Hate database, which was created after the pandemic began to track incidents of racial violence.
But let's put a face to these alarming statistics. On the morning of January 28, Vichar Ratanapakdee, an 84-year-old Thai immigrant, was out on his morning walk in San Francisco when a 19-year-old assailant ran across the street and
slammed him
to the ground. Ratanapakdee lost consciousness, never to wake up again.
So far, state prosecutors in San Francisco have charged the defendant only with murder and elder abuse. He has pleaded not guilty.
The horrifying video footage of Ratanapakdee's assault seems an open-and-shut case, but will it be charged as a hate crime? Ratanapakdee's family believe it merits that charge and follows a pattern of violence against Asian Americans in the community (though no clear evidence has yet emerged to support this).
It's important to consider the murder of Ratanapakdee against the historical backdrop of anti-Asian violence in America. Like crimes against other people of color, anti-Asian violence has been underscrutinized, underprosecuted and often condoned throughout US history.
But just because the criminal justice system has fallen short in the past doesn't mean it needs to do so in the present — or the future.
I've seen this reality firsthand. Once, when I was a young federal prosecutor in Washington, DC, I wanted to charge a hate crime but was dissuaded from doing so by my supervisor, who told me that proving the crime was motivated by racial animus added an unnecessary "burden." It was better to secure a conviction for assault than risk losing the entire case on the hate crime charge, he reasoned. I took his advice, but I regret it today.
In fact, in my 11 years as a prosecutor in Washington, I do not remember prosecuting a single instance of a bias-related crime.
I understand the reluctance of prosecutors to try difficult cases. No one likes to lose, and prosecutors fear losing just like everybody else. But charging a hate crime does not necessarily make it harder to secure a conviction — the evidence of the crime alleged to be motivated by hate often speaks for itself. For example, in the Ratanapakdee case, even if prosecutors cannot prove at trial that the defendant who ran full-speed into an 84-year-old was motivated by racist animus, it will likely have little impact on whether the defendant is convicted of murder and elder abuse.
No doubt some prosecutors may differ with this view, arguing there is a duty to bring charges only where there is a high likelihood of conviction, because acquittals may undermine confidence in the criminal justice system. But having hate crime laws on the books and not using them undermines confidence in the criminal justice system far more because it sends the message that hate crimes do not really matter.
At the US Attorney's Office in Washington, we had a saying about difficult cases: "Win or lose, some cases just need to be tried." The lives of Ratanpakdee, Chin, the Chinese victims lynched in Los Angeles and those massacred in Rock Springs — as well as countless other victims of racist violence — deserve courageous and righteous prosecutions.
Source link