US
Krispy Kreme shares pop in its second public debut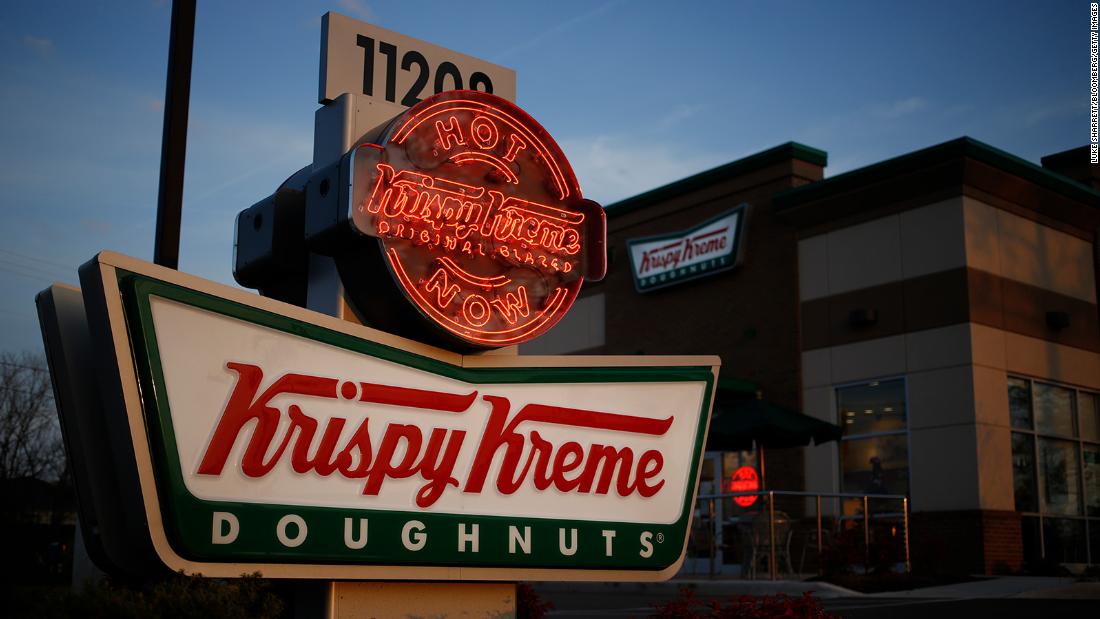 The doughnut chain began trading Thursday and opened at $16.30 per share, which is about 4% below its initial public offering at $17. Since then, shares rebounded and closed nearly 25% higher on its first day of trading.
However, the company's initial public offering was well below what the company was hoping for — $21 to $24 per share — when it announced its original terms last month. The tepid reaction from investors perhaps indicates Wall Street isn't keen on a chain that exclusively focuses on sugary treats during this health-conscious era.
But Krispy Kreme CEO Mike Tattersfield remains optimistic about his company's future.
"It's a great day for us," he told CNN Business. "The reason we're going public again is because we truly transformed the company's brand, culture and business model."
Overall, it's a "very different company" now, focusing on becoming the "most loved sweet treat brand in the world," Tattersfield added.
Tattersfield noted that Krispy Kreme's $2.7 billion valuation is nearly three times higher than it was compared to its 2016 purchase price, indicating the changes are working, he said.
He said the the investors, which still include JAB, continues to be "really enthused about the journey and long term potential it has in the United States and around the globe."
Krispy Kreme has around 400 locations in the United States. In total, there are 1,400 shops in 33 countries.
Source link