US
GOP Sen. Ron Johnson mouths to GOP luncheon that climate change is 'bullsh*t'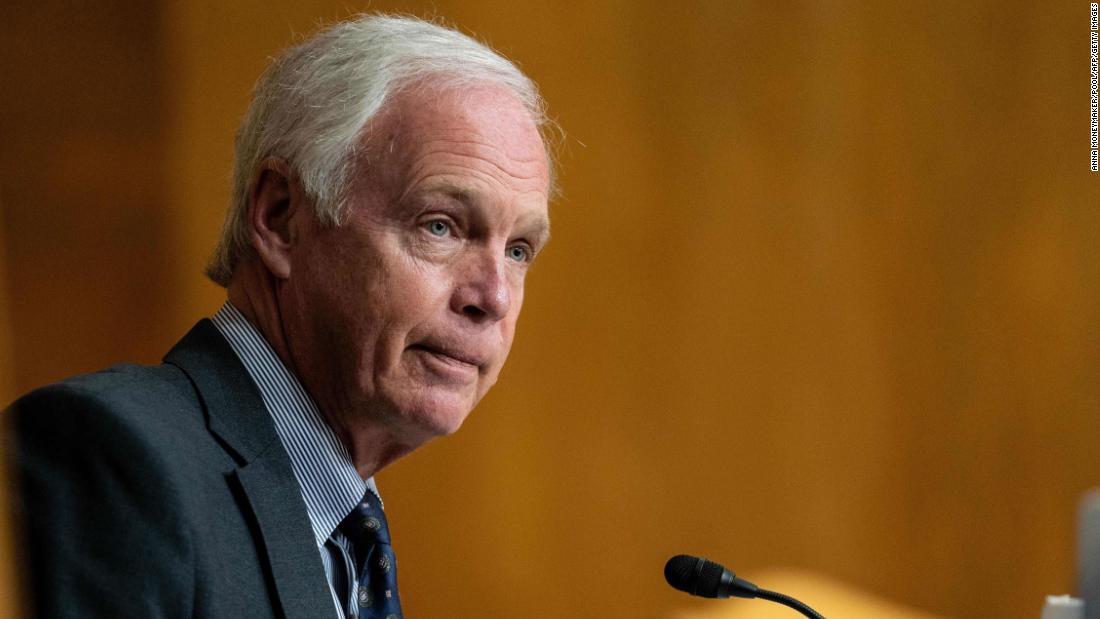 "I don't know about you guys, but I think climate change is — as Lord Monckton said — bullsh*t," the Wisconsin Republican said, without uttering the expletive but mouthing it, and referring to British conservative climate change denier Lord Christopher Monckton. "By the way, it is."
Johnson, a member of the Senate Commerce, Science and Transportation Committee, continued that "there are more and more scientists" writing books "just laying this to waste" and questioned why the US was focused on the climate crisis at all.
"What are we doing here? Well, we're killing ourselves," said Johnson, adding, "it's a self-inflicted wound."
Johnson made the comments
in early June
to the Republican Women of Greater Wisconsin Luncheon at Alioto's in Wauwatosa, Wisconsin.
Johnson, who has yet to announce he is running for reelection, has a long history of downplaying the climate crisis, but he has repeatedly refuted accusations that he is a climate change denier.
"I absolutely do not believe in the science of man-caused climate change," he said at the time.
In early June at the Republican luncheon, Johnson said that the media and Democrats used the Covid-19 pandemic and climate change to create a "state of fear" and "control." He also criticized committees in Washington seeking to address climate change.
"It was all about creating the state of fear as they tried to do with global warming. Oh, I'm sorry. It's climate change now. Yeah. Whatever works," mocked Johnson. "Whatever works that they can, you can set up a state of fear so they can step in and alleviate their fear."
"Of course, you know, the way they are is alleviated and it's amazing in Washington, you see these committees, all these problems we're always dealing with. Right. All these issues. I don't, I don't recall an issue where the first solution isn't always more money," said Johnson. "More money. More money. More money and, of course, you follow the money and the money produces control."
Source link