US
Fact check: How right-wing outlets spread a false narrative about the US women's soccer team disrespecting an elderly veteran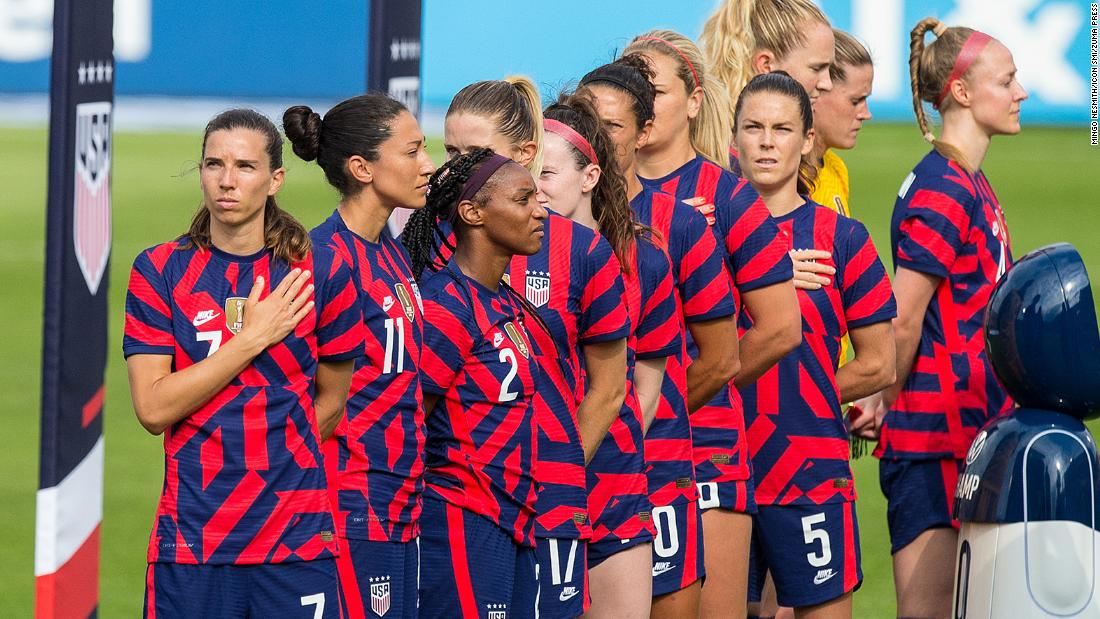 Then a bunch of right-wing media outlets and commentators invented a false narrative about the American players.
The US team's activism — which has included
protests
during the national anthem — has been a
regular
target
of conservative criticism. This time, conservatives blasted US players for something they did not actually do.
For the anthem, some of the players on the pitch in East Hartford, Connecticut, turned to face the
American flag
— as did much of the crowd. That meant these players' backs were turned to DuPré, but they clearly were not making a statement against the veteran or the anthem.
A bunch of right-wing people and publications claimed that they were.
Another line of attack
It's certainly possible that those five players were making a political statement by not turning toward the physical flag like their teammates did; none of the five have spoken publicly about their Monday intentions. Regardless, they did not turn their back to the flag. They simply continued to stand how they had been standing — facing the part of the stadium DuPré was facing.
How the debunking was handled
Travis then said he found the video "a little bit confusing."