US
Capitol rioter accompanied members of Congress on trip to US-Mexico border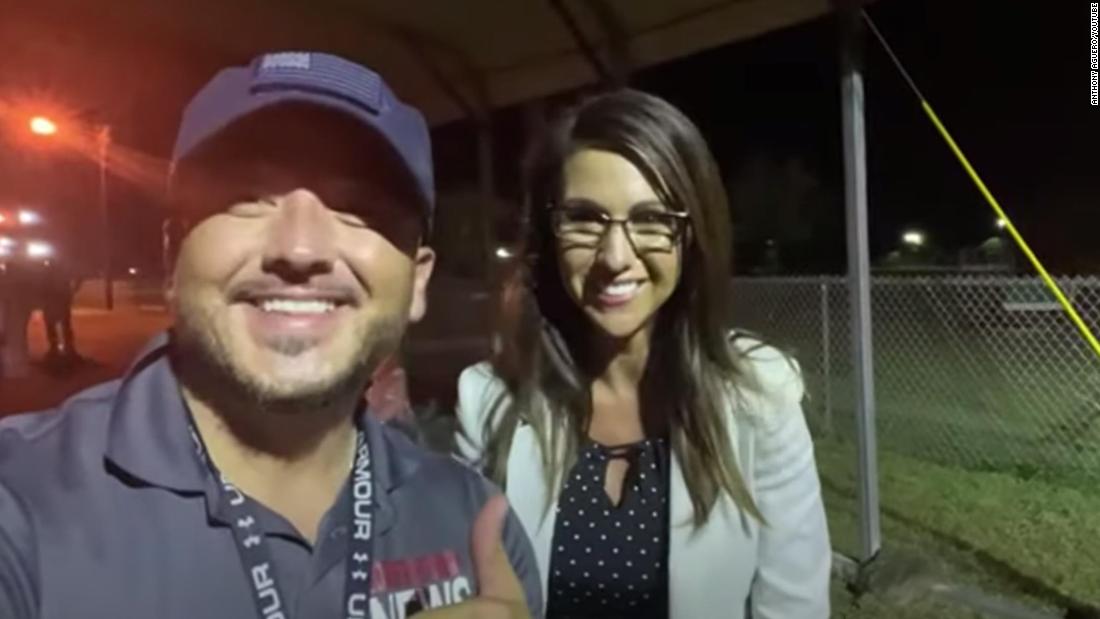 Anthony Aguero, a close ally of Rep. Marjorie Taylor Greene can be
seen
in
videos
and
photos
with Republican members of Congress who traveled to a route along the border frequented by
migrants on Tuesday night
. CNN's KFile previously reported that Aguero went into the Capitol during the January 6 riot and
cheered and justified
the break-in.
Aguero told his viewers that the Border Patrol was "herding" immigrants crossing the border into a particular location, saying, "We're about to catch them all as they basically come out of the woodworks."
In a statement, Aguero told CNN, "I appreciate the Congressmen and Congresswomen that went out of their way to come to the Border to see the crisis for themselves." He did not answer questions regarding how he was at the border with members of Congress.
Buckley Carlson, the RSC's deputy communications director, said Aguero's presence at the border was "purely incidental."
"Chairman (Jim) Banks never spoke to the individual in question, the Republican Study Committee was unaware of his identity and whereabouts on January 6, and he did not travel with our group to the border," Carlson said in a statement to CNN.
"Come right in the front, Congressman," said Aguero, chuckling. "You can ride in the front with me." Aguero also posed for a photo with Boebert at the end of his broadcast.
Aguero previously ran in the Republican primary for Congress in 2020 for Texas' 16th Congressional District, which encompasses most of El Paso and the surrounding suburbs, but lost.
He also has a history of criminal violence, according to online court records. In 2010, he pleaded guilty to a misdemeanor family violence assault causing serious bodily injury. In 2015, he was convicted of felony vehicular assault while intoxicated and sentenced to two years in Texas state prison.