US
Analysis: Kristi Noem emerges as the female Trump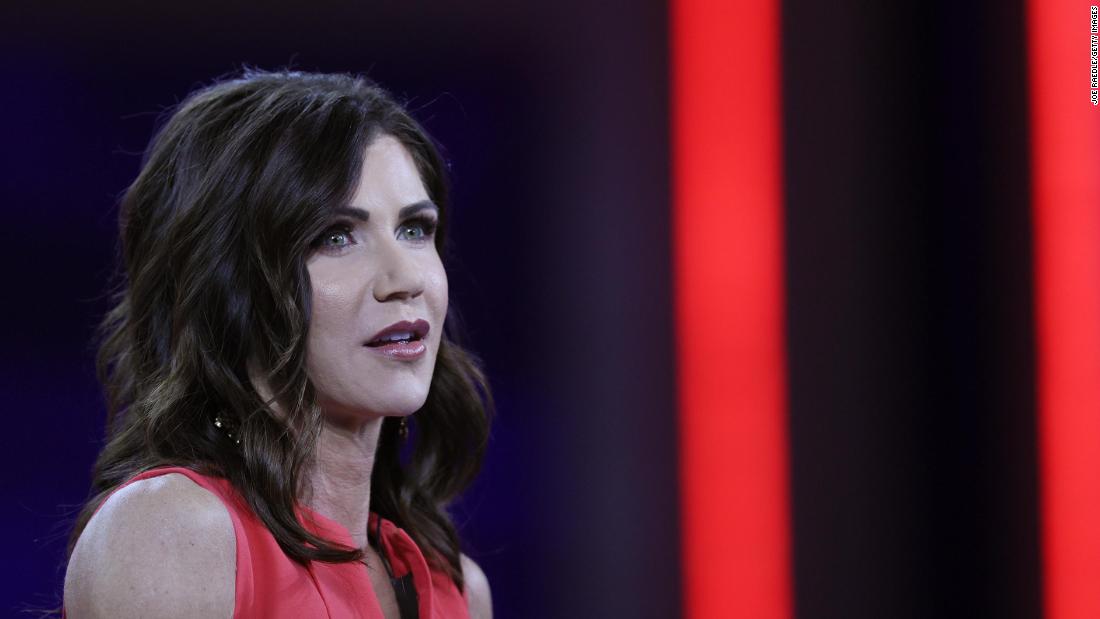 There's Trump heir Don Jr., former VP Mike Pence, Arkansas Sen. Tom Cotton, Missouri Sen. Josh Hawley, Florida Gov. Ron DeSantis, Texas Sen. Ted Cruz, former Secretary of State Mike Pompeo, Texas Gov. Greg Abbott, Florida Sen. Rick Scott …
You get the idea. LOTS of dudes.
And then there is Kristi Noem, the governor of South Dakota and someone making quite clear that when if she runs for president in 2024, she will do so as the female incarnation of the 45th President.
The latest evidence of that positioning came Monday morning, when
Noem tweeted "#SparklersSuck"
accompanied by several images: The first (labeled "Trump's America") showed fireworks bursting over South Dakota's Mount Rushmore. The second two (labeled "Biden's America") show Noem and her family looking sad while holding small sparklers.
The message was unmistakable. Donald Trump went big — and awesome. Joe Biden, well, doesn't.
For Noem, the tweet is part of a broader effort to appeal to the Trump base as the spitting image of the former President.
Speaking at the Conservative Political Action Conference this spring, Noem sought to cast her handling of Covid-19 in South Dakota as a success story and a victory for, er, liberty.
Yup. That happened.
"If Gov. Ron DeSantis of Florida is widely seen as the brash heir apparent to Mr. Trump, and senators like Josh Hawley and Tom Cotton are attempting to put a more ideological frame on Trumpism, Ms. Noem is trying to cement her place as the only female Trump ally echoing the former president's trigger-the-left approach among the upper tiers of potential 2024 candidates. "
The Point: For all the talk of Trump running again and the rise of DeSantis, Noem may be doing the most to raise her profile — and cast herself as the (female) heir to the former President.