US
A 'Covid crime wave' is one reason these residents want to break away from Atlanta — but critics say a split would be devastating for the city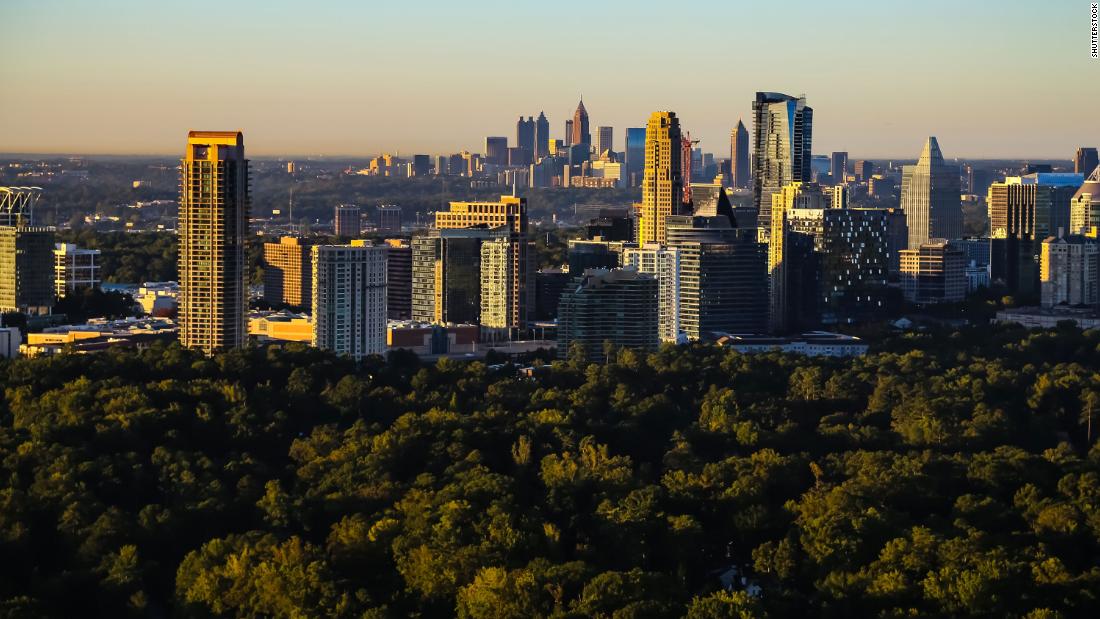 "We filed for divorce and our divorce is final," said Bill White, chairman and CEO of the Buckhead City Committee, which is spearheading the efforts for the formation of the city. "We're forming our own city, we're establishing our own police force and we will eradicate crime."
"The crime has gotten to a point where it is just unmanageable and it seems like there is no end in sight," White said.
And that's just one of the problems: Some Buckhead residents say they're paying too much in taxes and not getting bang for their buck — citing concerns with local public schools, broken infrastructure and lagging public services like waste collection.
"We're too far gone for the city of Atlanta to help us at this point," Regina, a Buckhead resident who didn't want her last name published for fear of retaliation, said. "We've lost all faith in them."
White says he's confident that if lawmakers give residents a chance to vote on the matter, Buckhead City will become reality.
And, critics add, the problems Buckhead is facing aren't unique to the area, and are shared by residents across Atlanta.
Crime surge reignites decades-old conversation
White says he began carrying a gun shortly after his move to Buckhead three years ago, after watching a group of men attempt to steal his car right out of his garage. Regina said her teen daughter and a friend were attacked in a busy street in broad daylight while out on a walk last spring.
Last month, Volkan Topalli was injured in a shooting while making a quick run to a Buckhead Home Depot for some potting soil.
"I started thinking about how fortunate I was that I had not brought (my wife) with me, I had not brought my two young children with me. Something could have happened to them, they could have witnessed what happened to me," Topalli said. "As far as they're concerned, daddy broke his arm."
Since Buckhead was annexed nearly 70 years ago, moving back out of the city has been a topic of debate that reignites whenever there's a noticeable surge in crime, said Atlanta City Council Member Howard Shook, whose district includes part of Buckhead.
In January, Bottoms opposed the idea of "Buckhead City" and said creating another city would not solve the problem of increased crime.
Critics: Buckhead City would be 'devastating'
Something should be done to tackle the crime crisis, but making Buckhead its own city isn't the answer, Linda Klein and Edward Lindsey, co-chairs of the Committee for a United Atlanta, which opposes the formation of a "Buckhead City," told CNN in a statement.
"We must reform city hall and elect candidates this fall who will listen, lead and be accountable," the statement said. "Even attempting to divide Atlanta will damage our business reputation and cause long-term economic damage and a diminished tax base."
Local leaders have said they want to work with concerned Buckhead residents to bolster city services and security efforts. And some say the incoming mayor — whoever it is — could offer more solutions than Bottoms did.
"Crime is the catalyst but it really comes down to the service that people are getting from their government," City Council Member Michael Julian Bond, who holds an at-large seat, told CNN. "What I'm hearing more so than the crime issue is that they want to be paid attention to, they want to know that they're getting a return on their tax dollars."
Appeals from local leaders to work with residents are "really too little too late," says Spencer Roane, who has lived in Buckhead for more than two decades.
"I'm convinced that there's enough people in Buckhead — enough resources, if you will, in Buckhead — to run the city of Buckhead every bit as well as any other city," Roane said. "I would say to the city of Atlanta, 'I'm sorry, but I'm tired of talking about these problems. I'm not interested in more lip service. I'm ready to do something about it myself.'"
'Splitting along some racial lines'
Atlanta would have a lot less revenue without Buckhead, Ronald Bayor, professor emeritus of history at Georgia Tech and author of "Race and the Shaping of Twentieth-Century Atlanta," said. But it's also the divisions the new city would create that worry him.
"Basically, this would be splitting along some racial lines," he said.
Buckhead became a part of Atlanta in the early 1950s under then-Mayor William Hartsfield's "Plan of Improvement."
"It was pulled in to enhance the White population in the city and to create a White majority once again, so race was a very big factor in Buckhead coming in," Bayor said.
And it's just one part of an ongoing cityhood movement across the state, in which a handful of other communities broke out into their own cities over the past two decades.
Among them are incorporated cities such as Sandy Springs and Brookhaven — which both border Buckhead — and Johns Creek and Milton. Among the roughly 10 new cities formed in less than two decades, all but two are majority White.
In neighboring Cobb County, northwest of Atlanta, there's a push for four new cities.
"Drawing on Atlanta's rich history of the civil rights movement, we are clearly best when we come together during times of challenge, not when we separate," he wrote.
But Buckhead residents backing the efforts for a new city say it's about regaining local control, not about race.
"Anybody that says fighting crime is racist is not really hitting on the message," White, with the Buckhead City Committee, said. "I find it very hurtful and divisive and unhelpful."
"The question is, how do we implement our resources to the very best effect that we possibly can to protect everybody," he said.
CNN's Ryan Young and Maria Cartaya contributed to this report.
Source link