Uncategorized
The 17 Best Menswear Picks From Nordstrom's Absolutely Gigantic Sale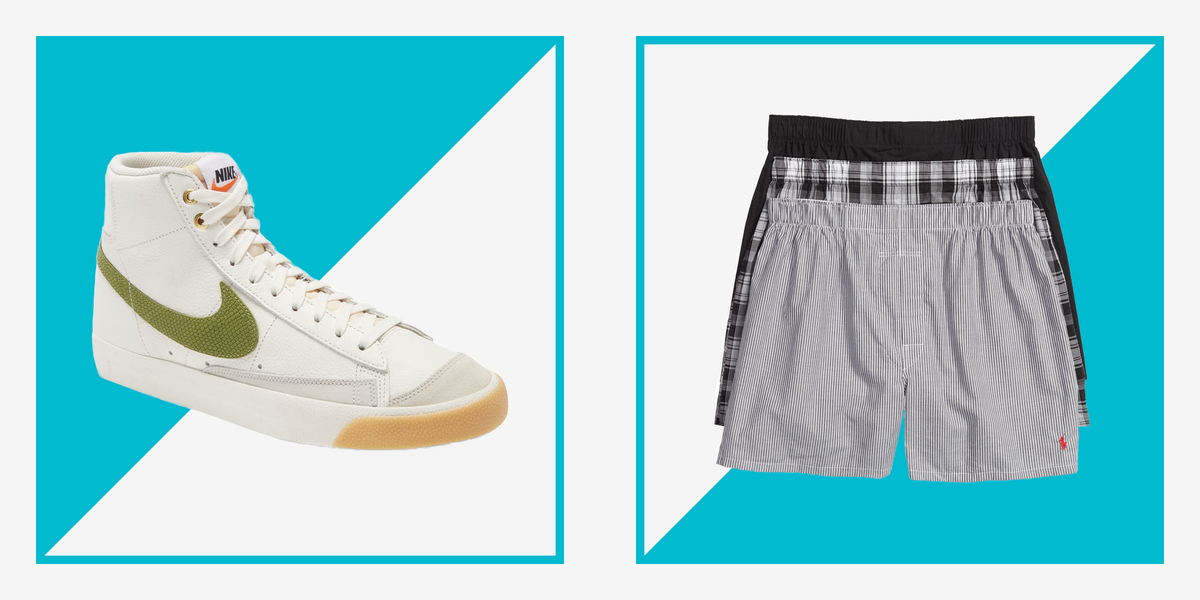 Is it really spring if Nordstrom isn't putting a bunch of incredibly good menswear on sale? Yeah, it is. But it's a better spring when Nordstrom is putting a bunch of incredibly good menswear on sale. Does it feel like a better spring to you? It does!? Great! Let me just check something real quick. Yep, that's why. Nordstrom put a bunch of incredibly good menswear on sale. Go figure.
Here's the one catch: There's so much to sort through, you might start losing steam. And with more than 6,000 items discounted in the men's section alone, I certainly wouldn't blame you. But there's more good news, because I went ahead and sifted through the whole shebang, so you can take your pick from the 17 can't-miss options below and know you're working with the very best stuff from Nordstrom's extensive selection. Or, if you're feeling bold, you can strike out on your own and start searching through everything for yourself. Either way, happy hunting.
Nordstrom Karl Scuff Slipper
$24.95 $14.96 (40% off)
Easy-on, easy-off house shoes for under $15. Not bad at all.
Carrots by Anwar Carrots Circle Long Sleeve T-Shirt
nordstrom.com
$45.00 $27.00 (40% off)
Go ahead and match the color of your tee to the brand name.
Adidas Tiro Soccer Training Pants
$45.00 $27.00 (40% off)
For working out. Or…not.
Polo Ralph Lauren 3-Pack Cotton Boxers
nordstrom.com
$42.50 $29.75 (30% off)
Buying boxers? Not super exciting. Buying boxers on sale? More exciting!
Billionaire Boys Club Camping Graphic Tee
$50.00 $30.00 (40% off)
Yes, I would love to go camping right now. Why do you ask?
The North Face TKA Glacier Snap Neck Men's Pullover
nordstrom.com
$59.00 $35.40 (40% off)
One very good reason to savor those final few brisk mornings.
Goodlife Reverso Fleece Sweatshirt
$98.00 $39.20 (60% off)
Coziness is an all-season pursuit.
Rag & Bone The Stealth 3-Pack Adult Cotton Face Masks
$55.00 $41.25 (25% off)
Masks! Still a genuine everyday essential. 
Treasure & Bond Textured Cardigan
$79.00 $47.40 (40% off)
The easiest way to get Zoom-ready in no time flat.
Bonobos Slim Fit Button-Up Shirt
nordstrom.com
$98.00 $49.00 (50% off)
For those (less and less rare) non-T-shirt days.
AllSaints Siber Tropical Short Sleeve Button-Up Shirt
$155.00 $62.00 (60% off)
AllSaints still reigns supreme when it comes to elevated aloha shirts.
Nike Blazer Mid '77 Vintage Sneaker
nordstrom.com
$120.00 $80.40 (33% off)
Meet your new go-to white sneakers.
Good Man Brand Legend Low Top Sneaker
nordstrom.com
$198.00 $89.97 (54% off)
Sleek sneaks in a winning black-and-tan color combo.
Paige Federal Slim Straight Leg Jeans
$179.00 $134.25 (25% off)
Behold! Jeans that are just as comfortable as your favorite sweats.
Ray-Ban 58mm Polarized Sunglasses
nordstrom.com
$189.00 $151.20 (20% off)
Future's so bright…
Rag & Bone Damon Garment Dyed Hoodie
$275.00 $206.25 (25% off)
If early spring could be a hoodie, it would be this hoodie.
Tissot Chrono XL Collection Chronograph Bracelet Watch, 45mm
$395.00 $316.00 (20% off)
Tissot watches are always an excellent value. At 20% off, it's just that much more bang for your buck.
This content is created and maintained by a third party, and imported onto this page to help users provide their email addresses. You may be able to find more information about this and similar content at piano.io
Source link