Opinion
Watch LIVE As We Finally See The Lotus Emira, Lotus' Last ICE Car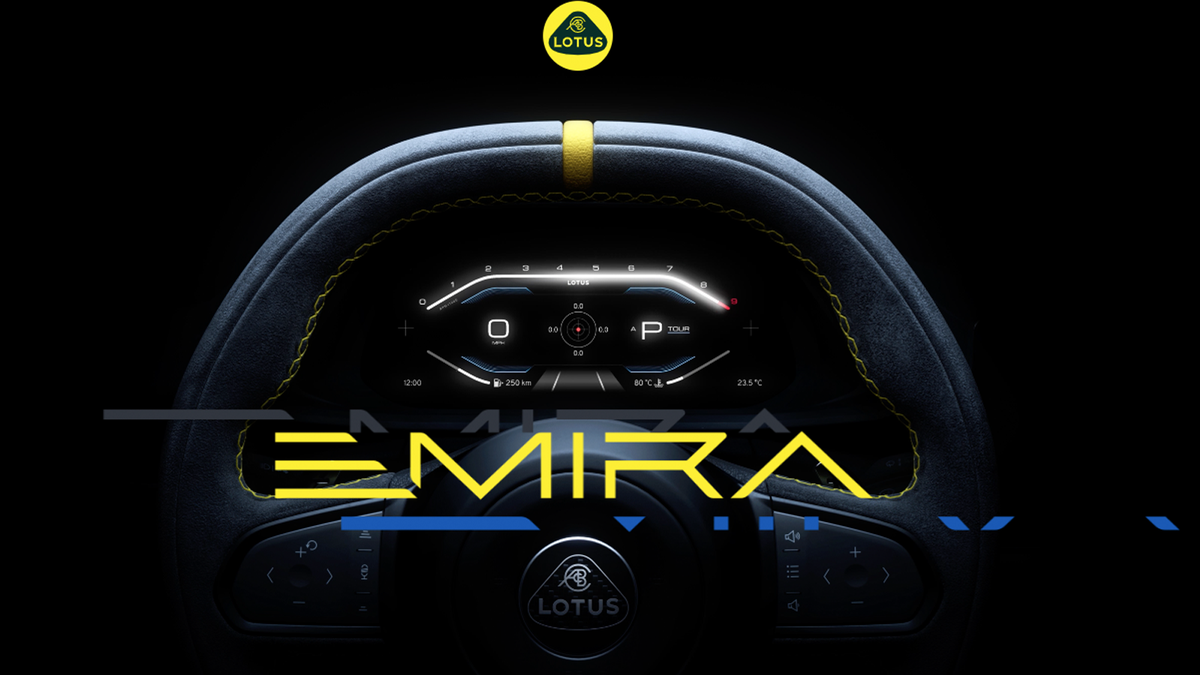 Lotus has been building small, nimble, sports cars with added lightness since 1948, and so far all of them have been powered by internal combustion piston engines. Today's launch of Lotus' latest car, the Emira, won't change this pattern, but it will mark the end of it: the Emira, known internally by its traditional type number, 131, is said to be Lotus' final, non-EV car. So it's a big deal.
Here's the livestream, so you can watch along. I'll update the post as it goes on and we learn more about the car:
The "unboxing" live event that Lotus held today looked quite stereotypically British: gray skies, wet pavement, an umbrella, and some bright shoelaces, which we'll just pretend is a well-known British thing:
The intro before the unveiling gives some nice looks into Lotus' newly Geely-money-renovated factory at Hethel (where they've been building cars since 1966) and you can see their non-production line approach, instead using robotic mobile platforms to move individual cars from station to station:
This likely wouldn't scale up well to really mass-production, but that's never been what Lotus is about.
Now they're talking to "superfans." Oh, the stalling!
Now we have F1 driver Jenson Button about to drive the car, and our first look at the car: the roof! It has one! Also, it has cupholders!
Now it's hailing. Doesn't Geely have any weather control satellites they can use to take care of this mess?
Source link