Motorbike
Harley-Davidson Pan America Police Concept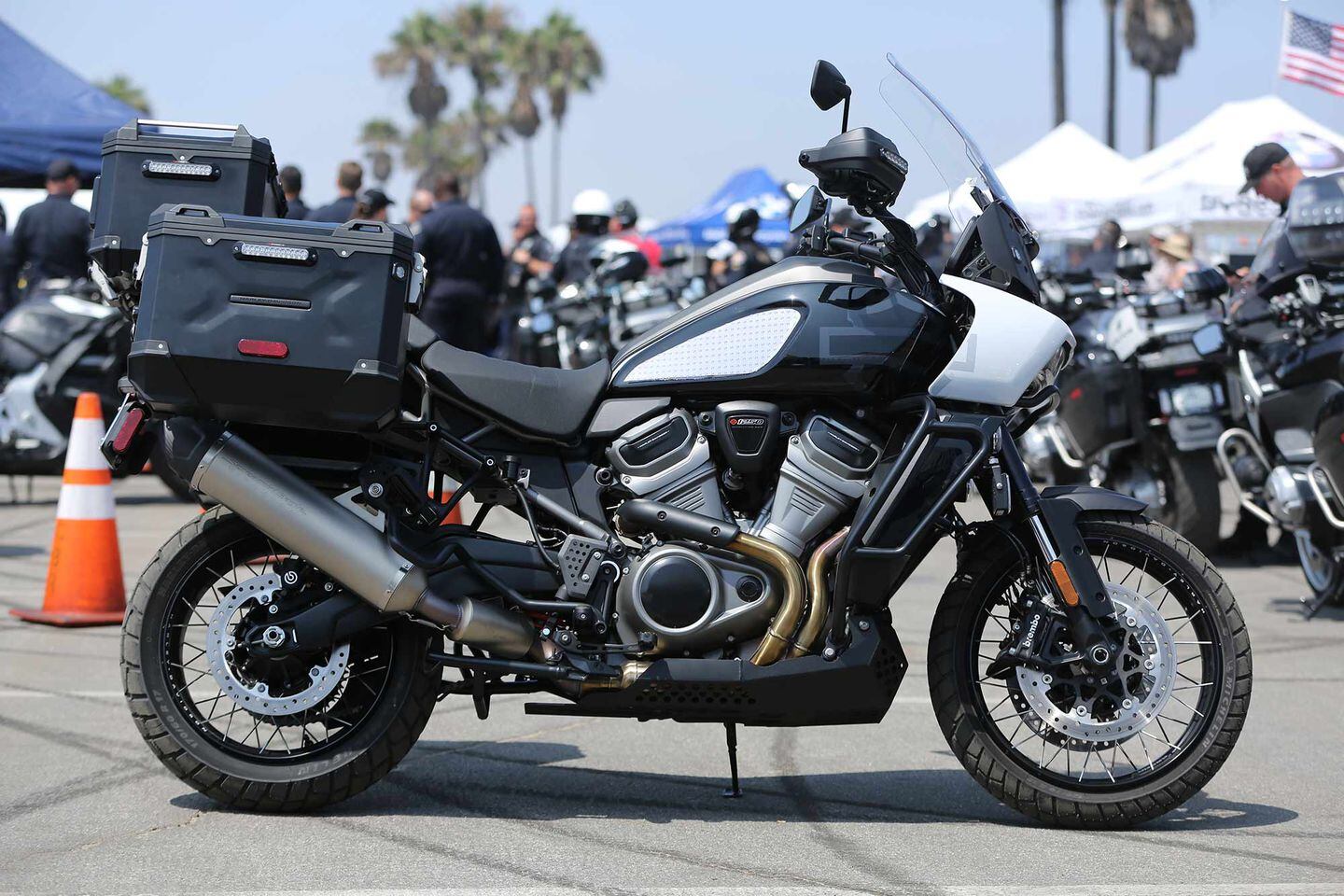 Here's a Pan America police concept built by Laidlaw's Harley-Davidson for Harley-Davidson's regional police and fleet sales department. (Morgan Gales/)
In the Harley-Davidson community, police bikes are held in high regard. From Road Kings to Dyna Defenders, cop cruisers have always come equipped with a slew of high-performance components not available to the civilian. Now it looks like the next generation of Harley-Davidson law enforcement vehicles is here with an all-new 2021 Harley-Davidson Pan America 1250 Special customized by Laidlaw's Harley-Davidson as a proof of concept for what may soon be coming out of Milwaukee.
Debuted at the Orange County Traffic Officers' Association's annual Police Motor Rodeo, the law enforcement Pan America was in good company. The SoCal event hosts multiple skills competitions for traffic officers who spend each and every day on their service vehicle, so it's a way for them to demonstrate what they've learned while raising money for some charities. It's also a great way for H-D's police and fleet sales department to get its new concept in front of all the right eyes.
Laidlaw's H-D, located just east of Los Angeles, is known for its custom work and popular YouTube channel. So when Harley-Davidson police and fleet sales team wanted to build out a Pan America to full law enforcement spec, Laidlaw's was a natural choice that could not only build an incredible bike but also help get the word out about it.
The Pan America is still pretty new, so there aren't a ton of aftermarket or supertrick parts out for it just yet—but that's sure to change soon enough. For now, options for the police ADV bike were all but limited to H-D's accessory catalog. The team started with a 1250 Special, immediately upgrading to spoke wheels and installing the larger, heavier-duty skid plate. Harley-Davidson's full hard luggage system was also installed, but not before each box got some serious modification.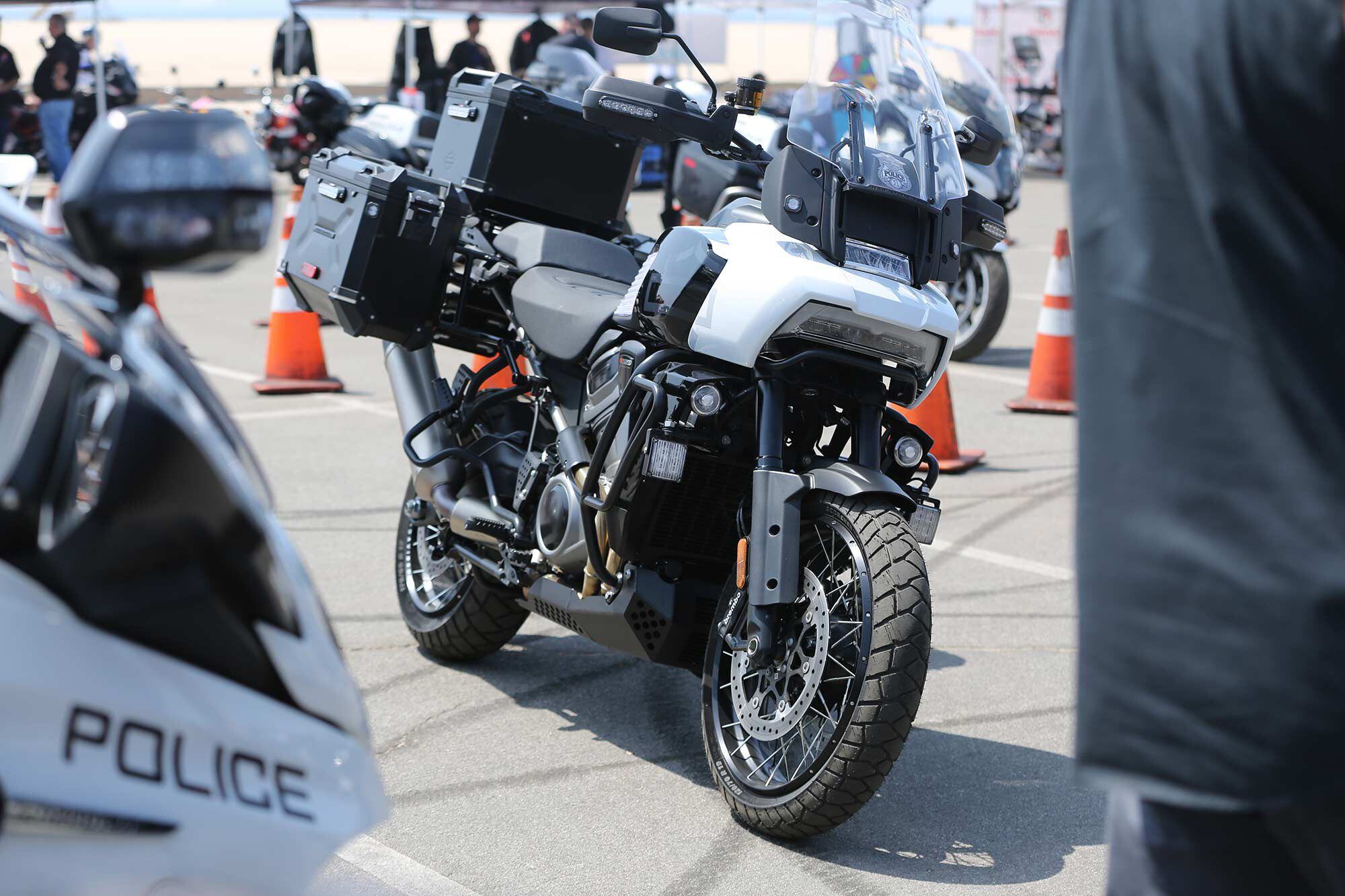 A Pan America police bike could allow cops to access places unreachable on the touring machines that are being used currently. (Morgan Gales/)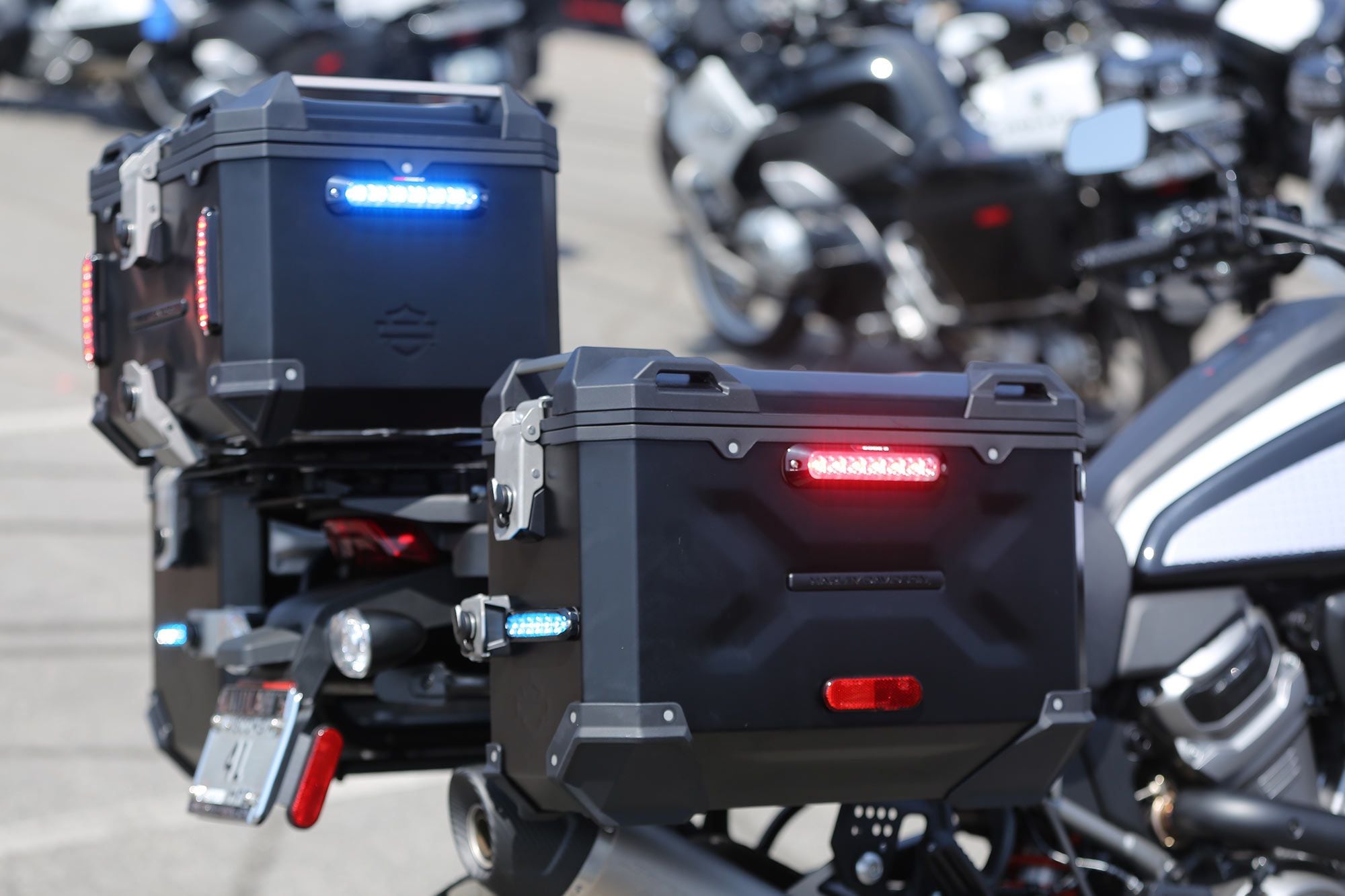 Harley-Davidson hard bags have been equipped with flashing red and blue lights. (Morgan Gales/)
It wouldn't be a police bike without the lights, right? Flashing red and blue LEDs were equipped onto the factory accessories. Saddlebags and the top case were drilled and wired, as were the bike's hand guards and wind deflectors. Lastly, auxiliary lights and more flashers were set up under the headlight near the Pan America's radiator.
For real life police duty, the bike would need to be equipped with at least a radio and a siren, which often require a second battery to avoid disrupting the bike's primary function. Most police motorcycles are also equipped with a rifle or shotgun mounting system, holster for a radar gun, and other tools of the trade. However as a concept to get the brain spinning, this bike definitely achieves its goal.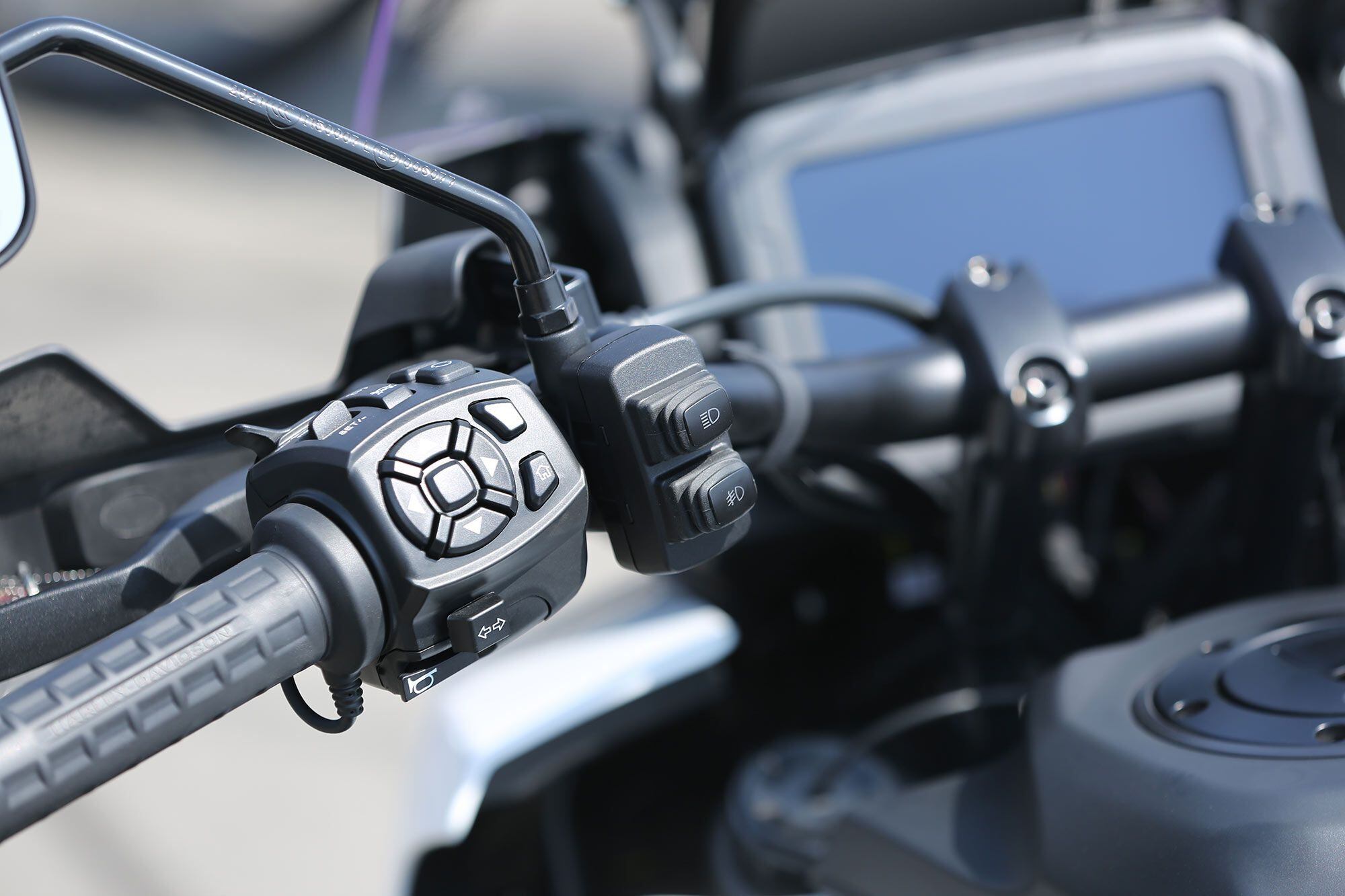 Controls for the flashing lights are mounted to the Pan America's handlebars. (Morgan Gales/)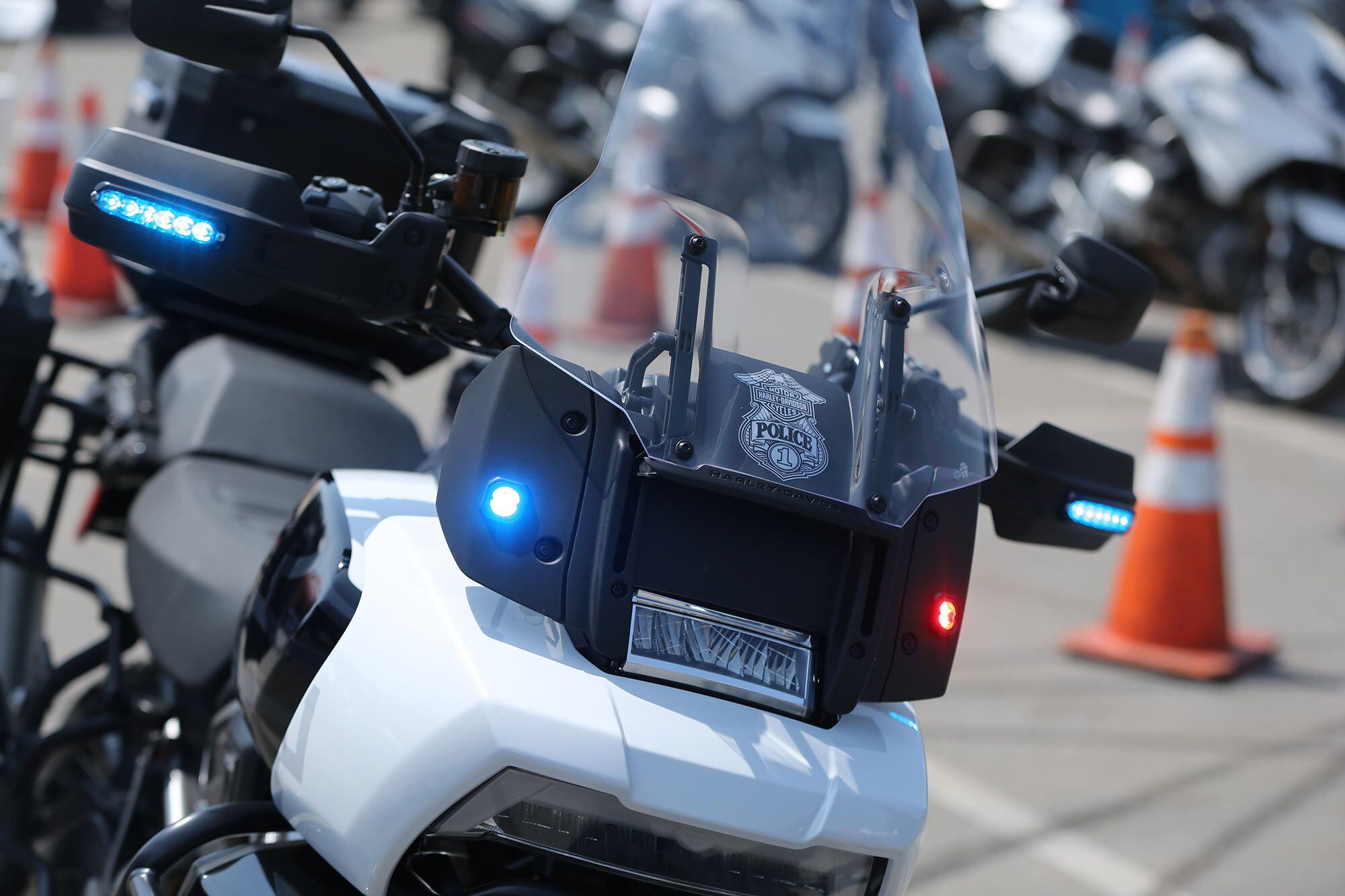 With only slight modification, the Pan America's stock bodywork has been adapted to run more than a dozen flashing lights. (Morgan Gales/)
Popular police vehicles currently include BMW R 1250 RT, Honda ST1300, and Harley-Davidson Street Glide models, so moving to something like the Pan America would offer better handling on a significantly wider variety of terrain. Longer-travel suspension and higher ground clearance would also help officers in urban environments, should they need to leave the paved road in a pursuit.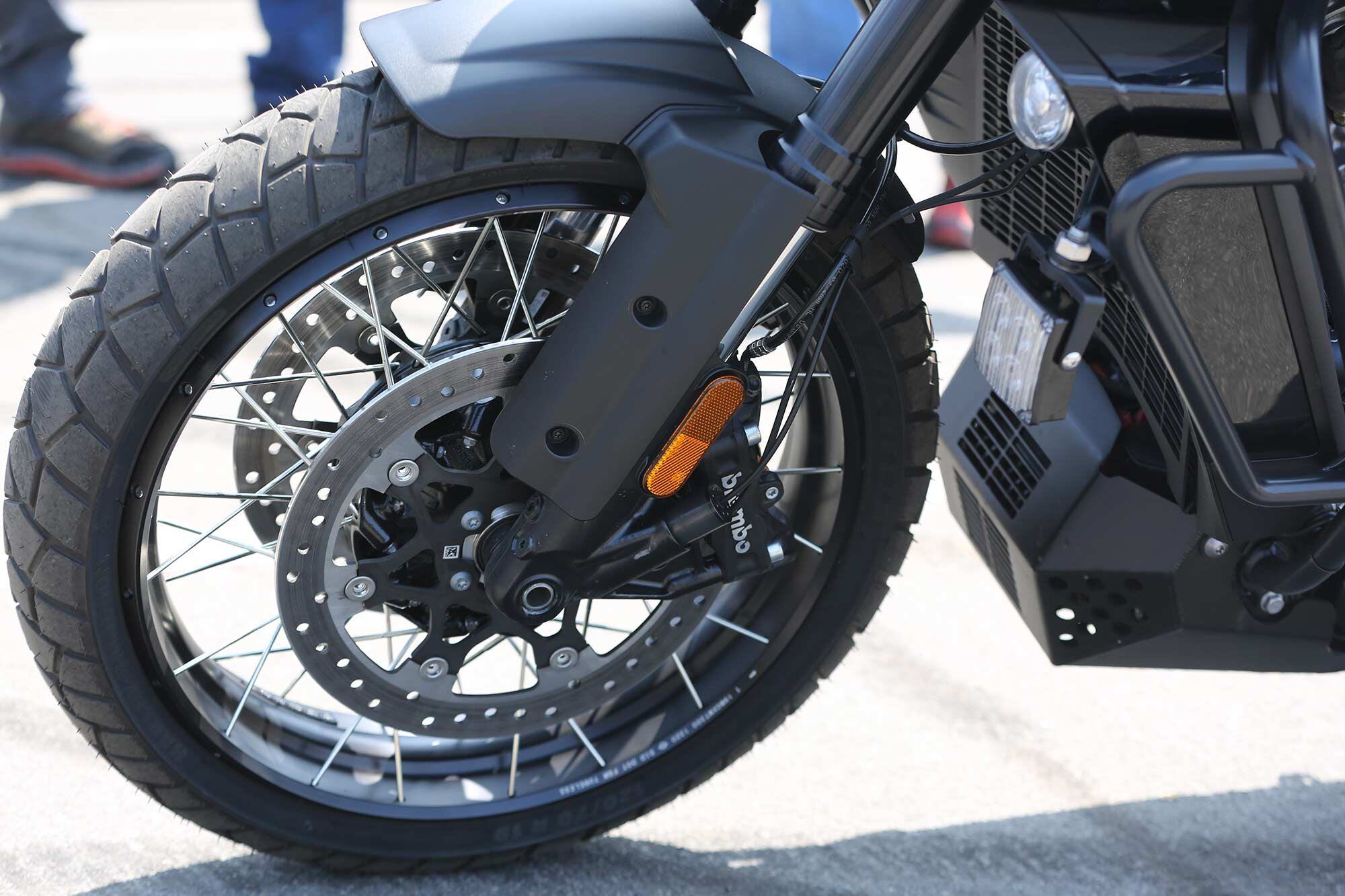 Harley-Davidson's aftermarket spoked wheels were installed on the police concept. (Morgan Gales/)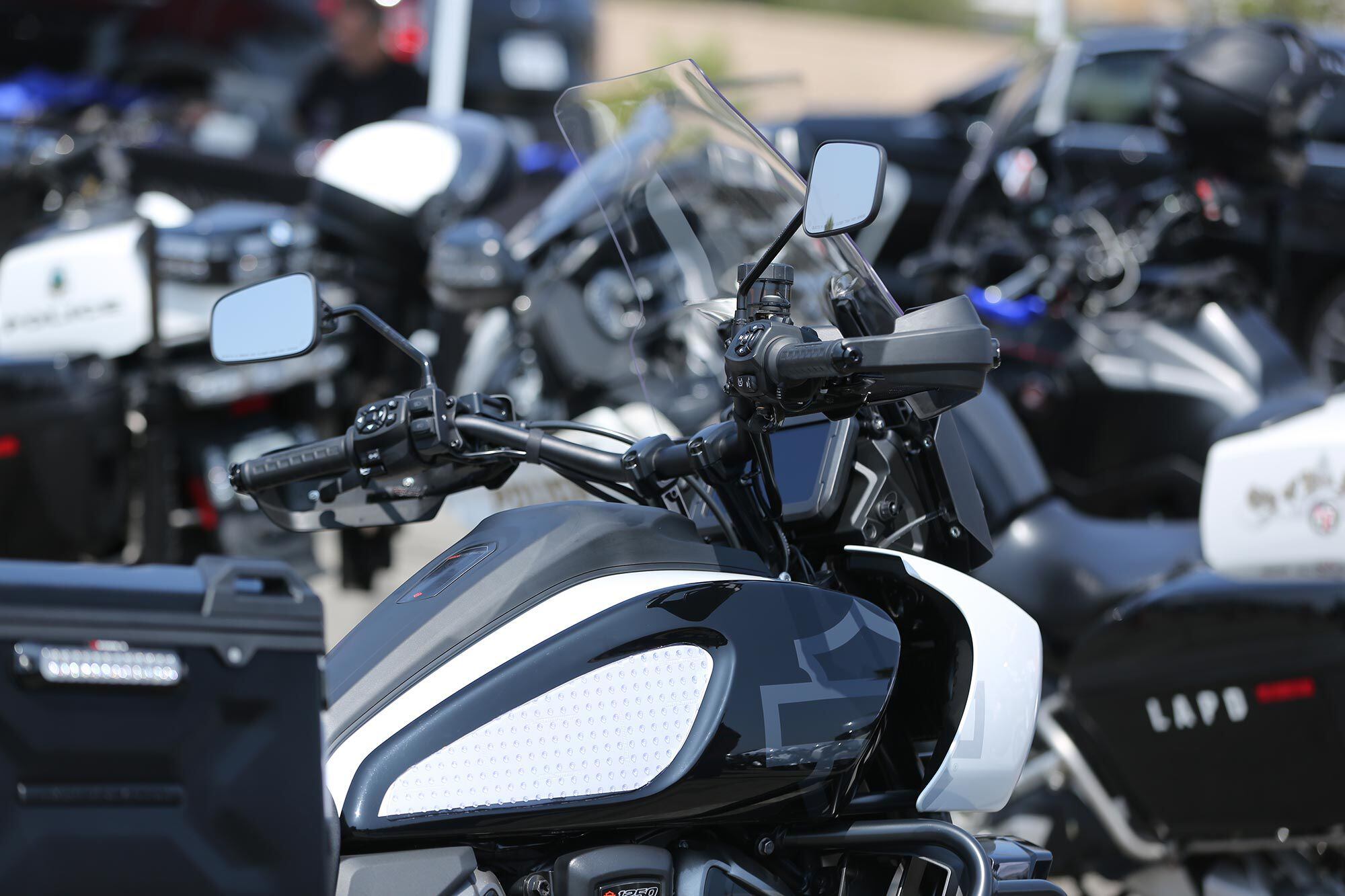 Like any police machine, the Pan America needed the trademark black and white paint scheme. (Morgan Gales/)
We asked if something like this might be coming from the factory, to which our PR contact at Harley-Davidson gave the expected response of "We cannot comment on future product." Although seeing as this was commissioned by the regional fleet and police sales department, we wouldn't be surprised to see law enforcement Pan Americas coming out of Milwaukee soon.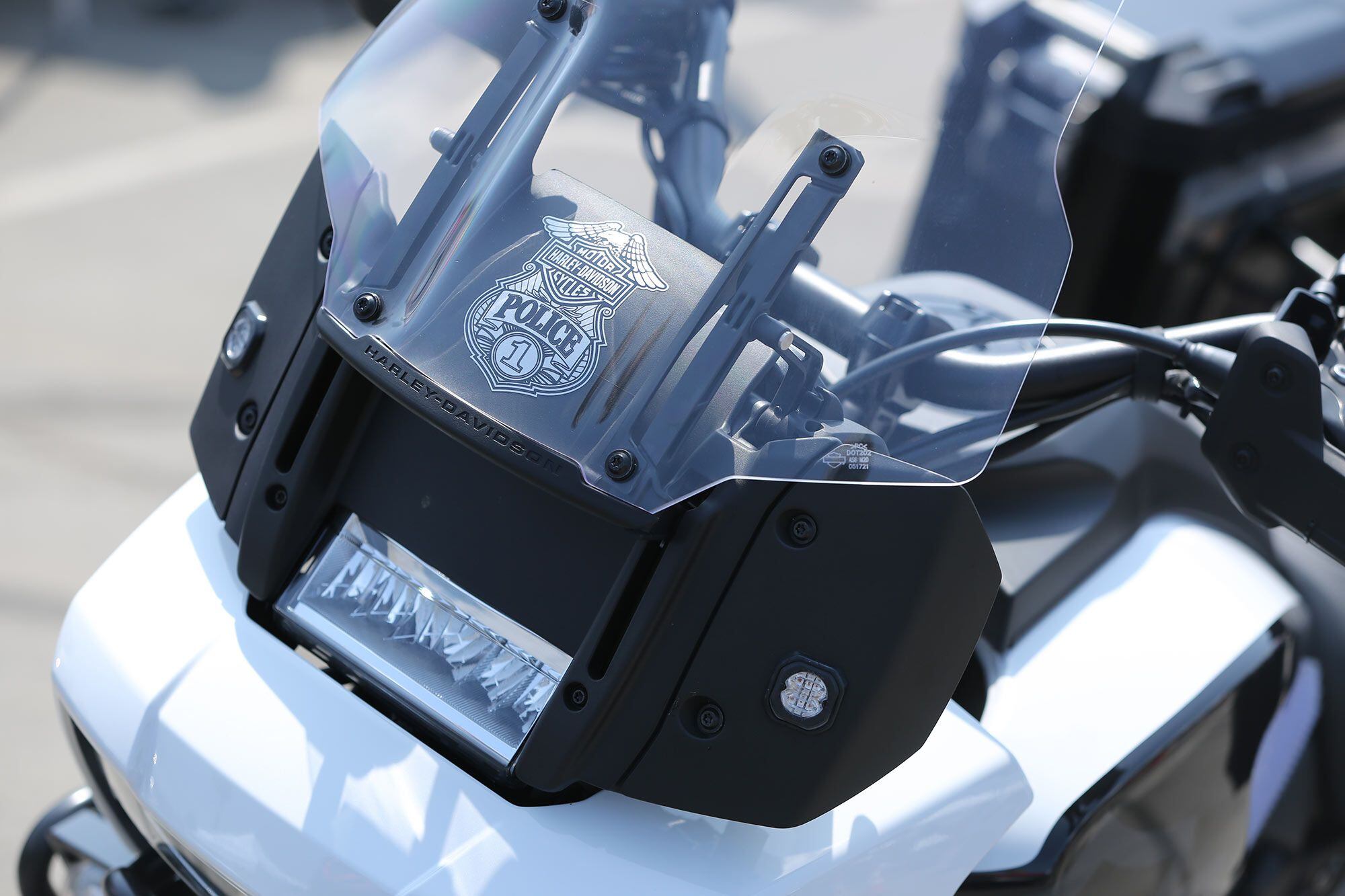 A very official-looking Harley-Davidson police badge on the front of the H-D Pan America… (Morgan Gales/)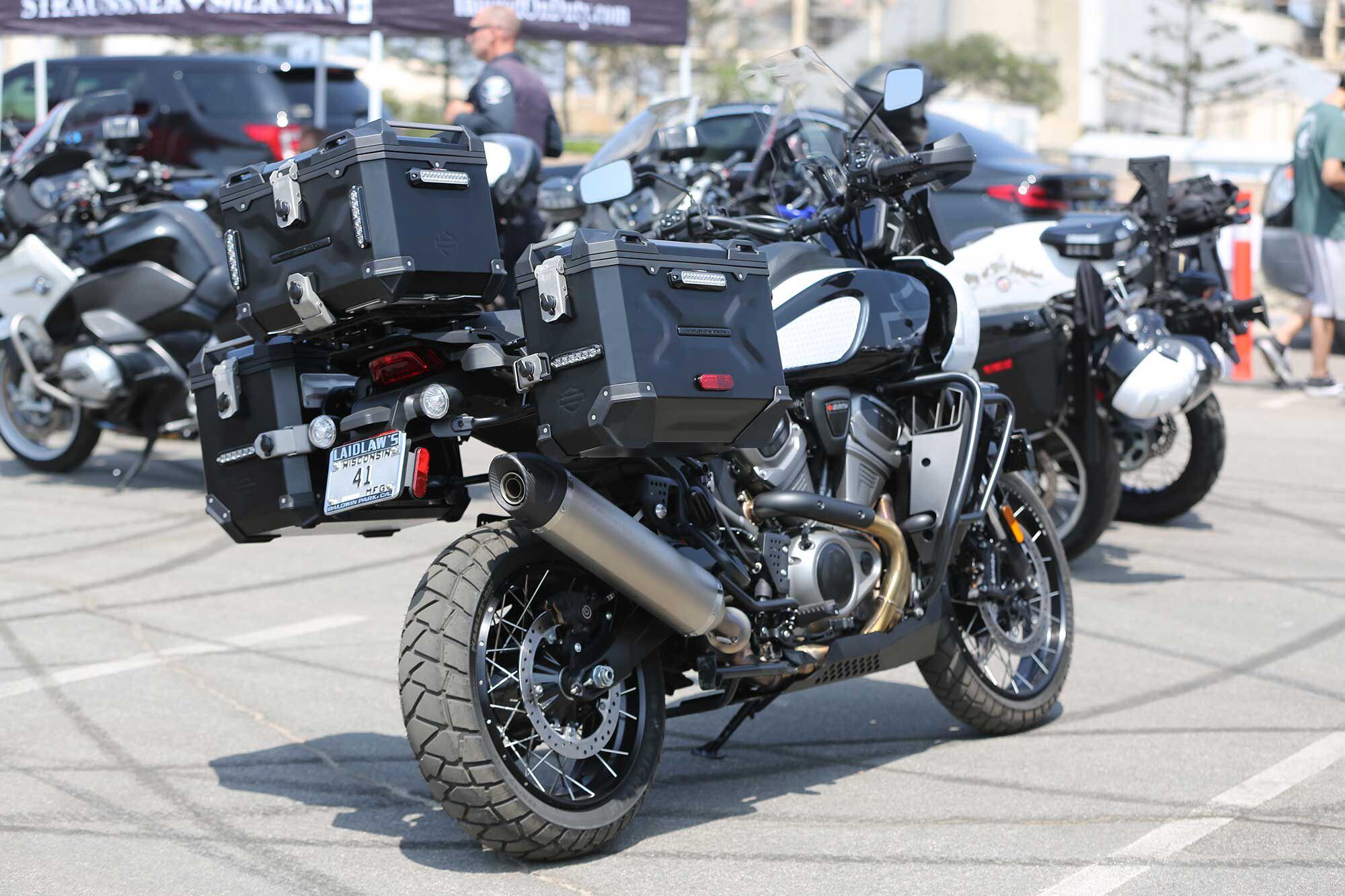 As always, our rep from Harley-Davidson cannot comment on future products. (Morgan Gales/)
Source link