Motorbike
2022 Ducati Diavel 1260 and 1260 S First Look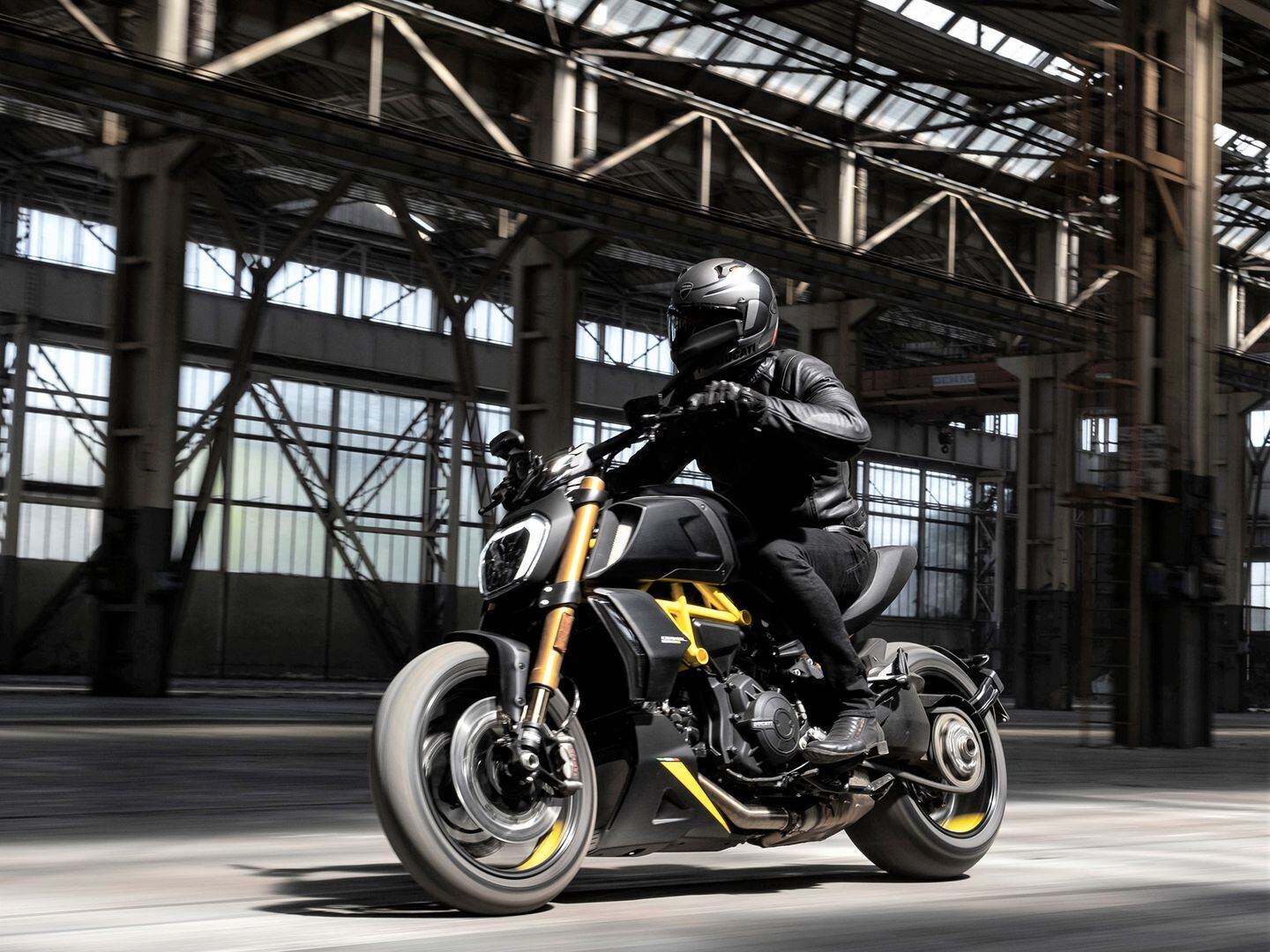 Ducati's 1260 S gets a new trim for the 2022 model year with this Black and Steel variant. (Ducati Motor Holding/)
On the heels of its Hypermotard 950 intro, Ducati is following up with more additions to the 2022 line, this time with the 2022 Diavel 1260 and Diavel 1260 S. The thrust here is that the 1260 S adds a trim version dubbed "Black and Steel," which isn't a new model per se, but a cosmetically enhanced variant of the existing 1260 S. It will be available in dealerships later this summer.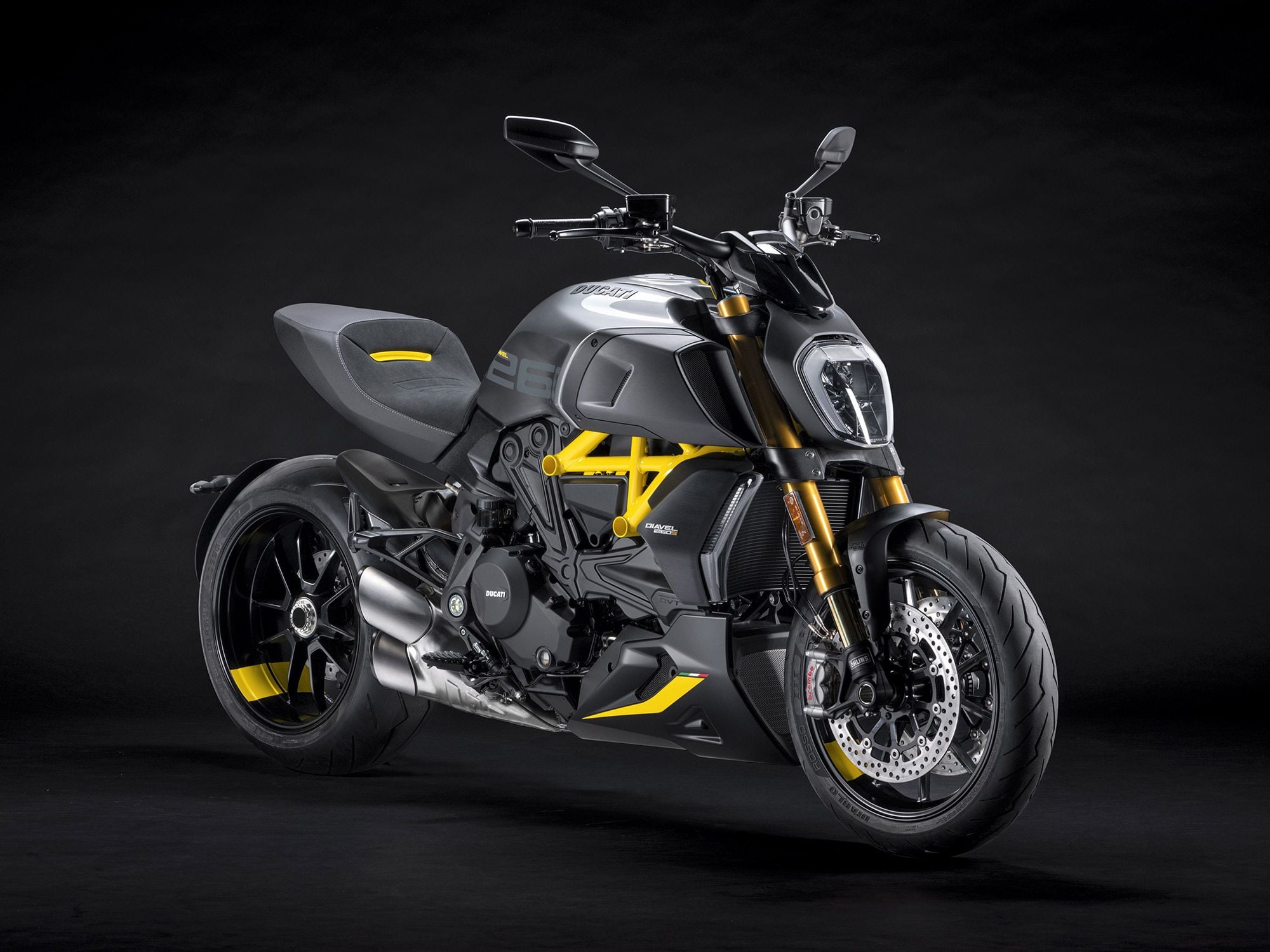 Steelers fans rejoice? The Black and Steel treatment includes unique tank graphics, custom gray and black paint, and some premium details. (Ducati Motor Holding/)
So what's with the black and steel thing? To be honest, we thought it was a Pittsburgh Steelers tribute bike at first, but turns out the design is inspired by the Diavel "Materico" concept, presented during Milan Design Week in 2019 and subsequently exhibited at the MOARD (Motorcycle Art & Design) exhibition dedicated to two-wheel design. In the case of the new Black and Steel 1260 S, that concept is translated into a selection of asymmetrical graphics in mainly glossy gray and matte black body colors, punctuated by splashes of yellow in the frame, the lower part of the tail, and on other details. In concept, the Black and Steel bike is similar to Ducati's Diavel 1260 Lamborghini announced late last year; it's another trim option of the base 1260 S, but without the limited-edition status or the luxury vibe. It's not likely we'll see Ben Roethlisberger tooling around on the Black and Steel Diavel anytime soon, but given Pittsburgh's challenges in the upcoming season, a stunt like that would probably help team morale.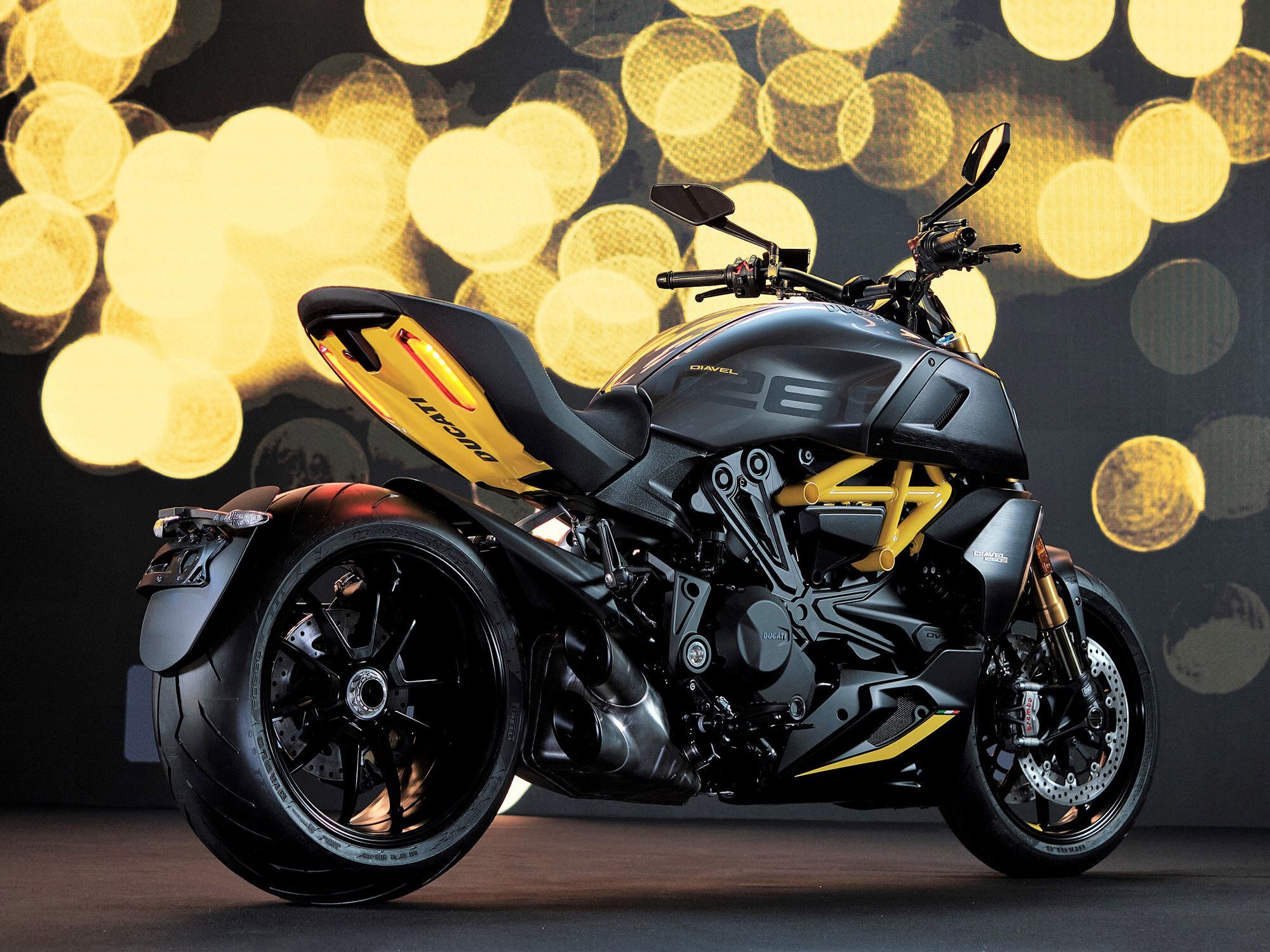 The main identifier is a splash of yellow along the underseat portion of the tail, with pops of color elsewhere as well. (Ducati Motor Holding/)
As mentioned, the Black and Steel bike uses the 1260 S as the base model, with a familiar steel trellis frame and muscular tank framing a Testastretta DVT 1,262cc engine that claims a rip-snorting 155 hp on tap. (Ducati also confusingly lists the 1260 with between 157 and 162 hp elsewhere on its website. Euro 5 updates would impact some bikes, but not presumably those bound for the US. For what it's worth, we clocked 138.45 hp when we last spun a 1260 S on the dyno.) The Ride by Wire (RbW) control matched with three riding modes and three power modes allows riders to change power delivery to the 240mm rear tire at will, while a whole suite of electronic safety aids (including cornering ABS, traction and wheelie control) help keep your inner hooligan in check.
Related: Ducati 1260 S Wins Award
Making all those features more accessible is a civilized ergonomics layout that puts an emphasis on comfort and control courtesy of a higher handlebar, a lower seat, and mid-mount footpegs. On the 1260 S version you get fully adjustable Öhlins suspension front and back (a 48mm inverted fork up front versus the 50mm unit on the base 1260), and it comes standard with Ducati Quick Shift up and down (DQS) so you can swap cogs without using the clutch. A Daytime Running Light (DRL) headlight is also standard on the S, as is the Ducati Multimedia System. The standard Diavel 1260 fits 14-spoke rims, while the 10-spoke rims on this Diavel 1260 S feature an exclusive design and machine-processed surface finishes.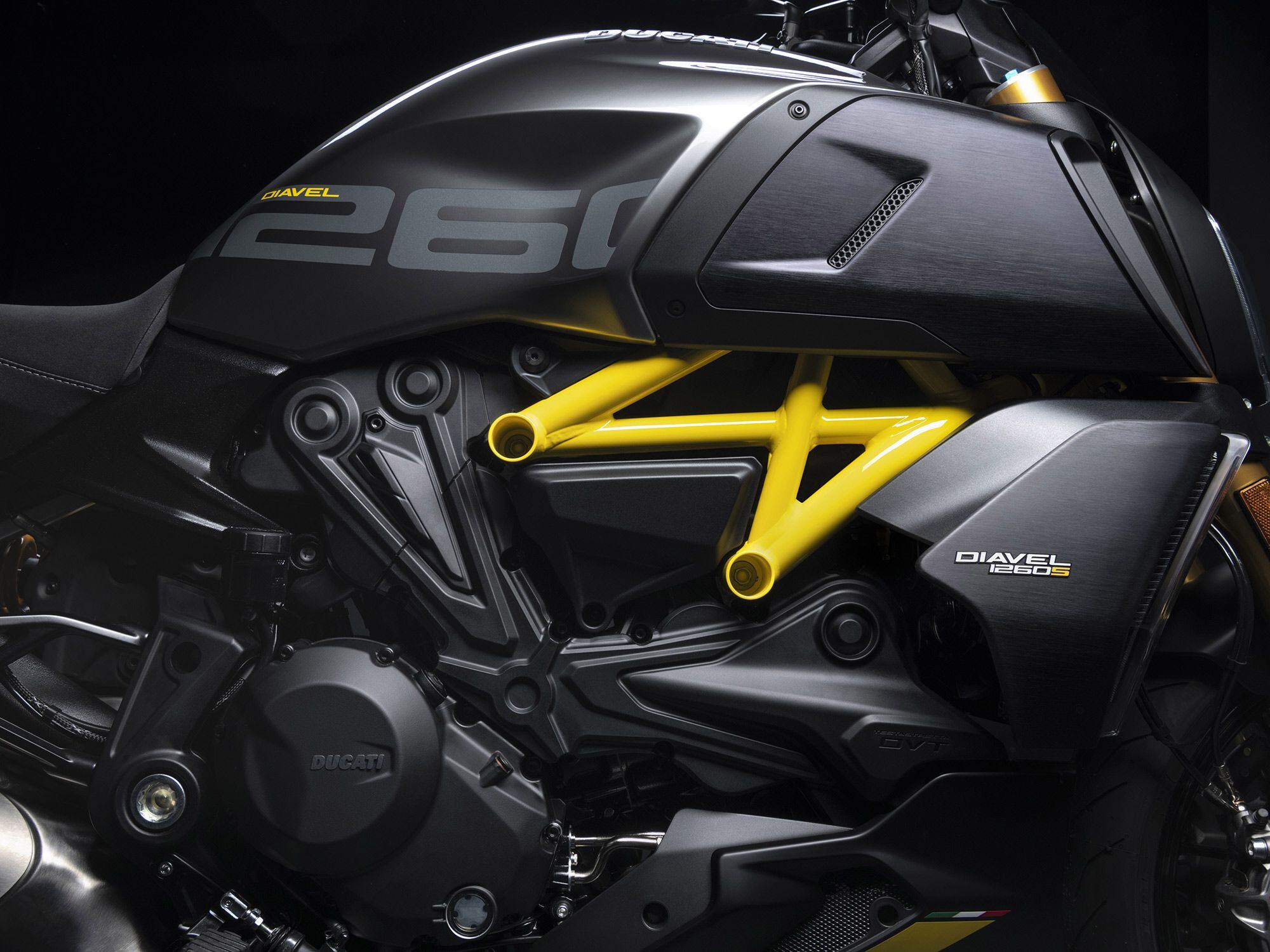 A hint of color to frame it in the darkness, but otherwise the beastly Testastretta DVT 1,262cc engine is still the star of the show. (Ducati Motor Holding/)
The solo saddle and stubby exhaust further underline the performance bent on the 1260 S, while carbon fiber components and a finely stitched premium seat give this Diavel even more style points. For 2022 the Diavel 1260 S can be had in two colorways, the regular Black and Dark Stealth treatment, which has a red frame and black wheels, or the new Black and Steel we've just gone over.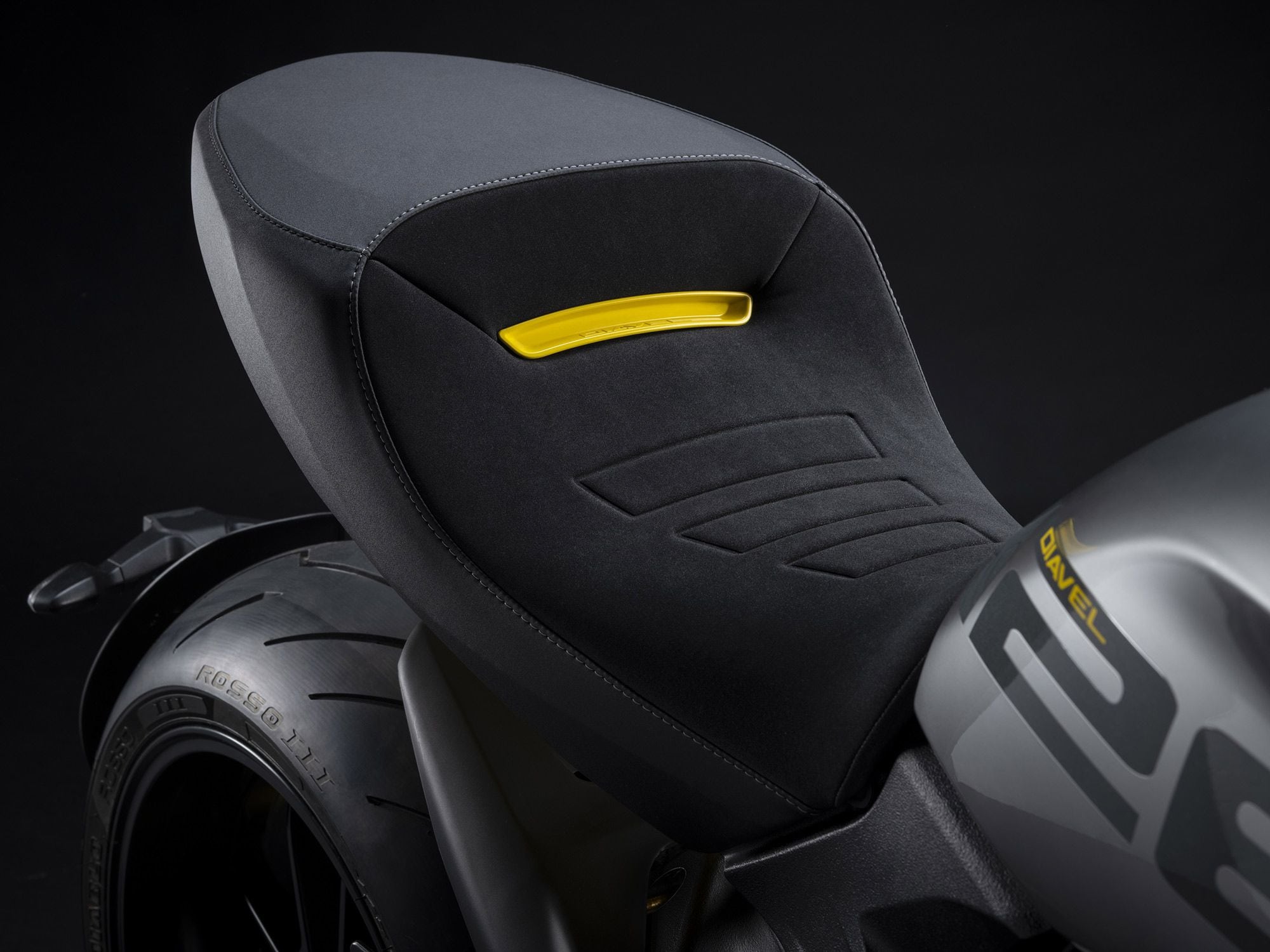 Solo seat gets a dedicated badge along with some stitching details and what looks like more premium material. (Ducati Motor Holding/)
US pricing for the non-S 1260 base model (in Dark Stealth) starts at $20,295, with the 1260 S bumping those numbers up to an MSRP of $23,395. The 1260 S Black and Steel, meanwhile, will go for $24,395.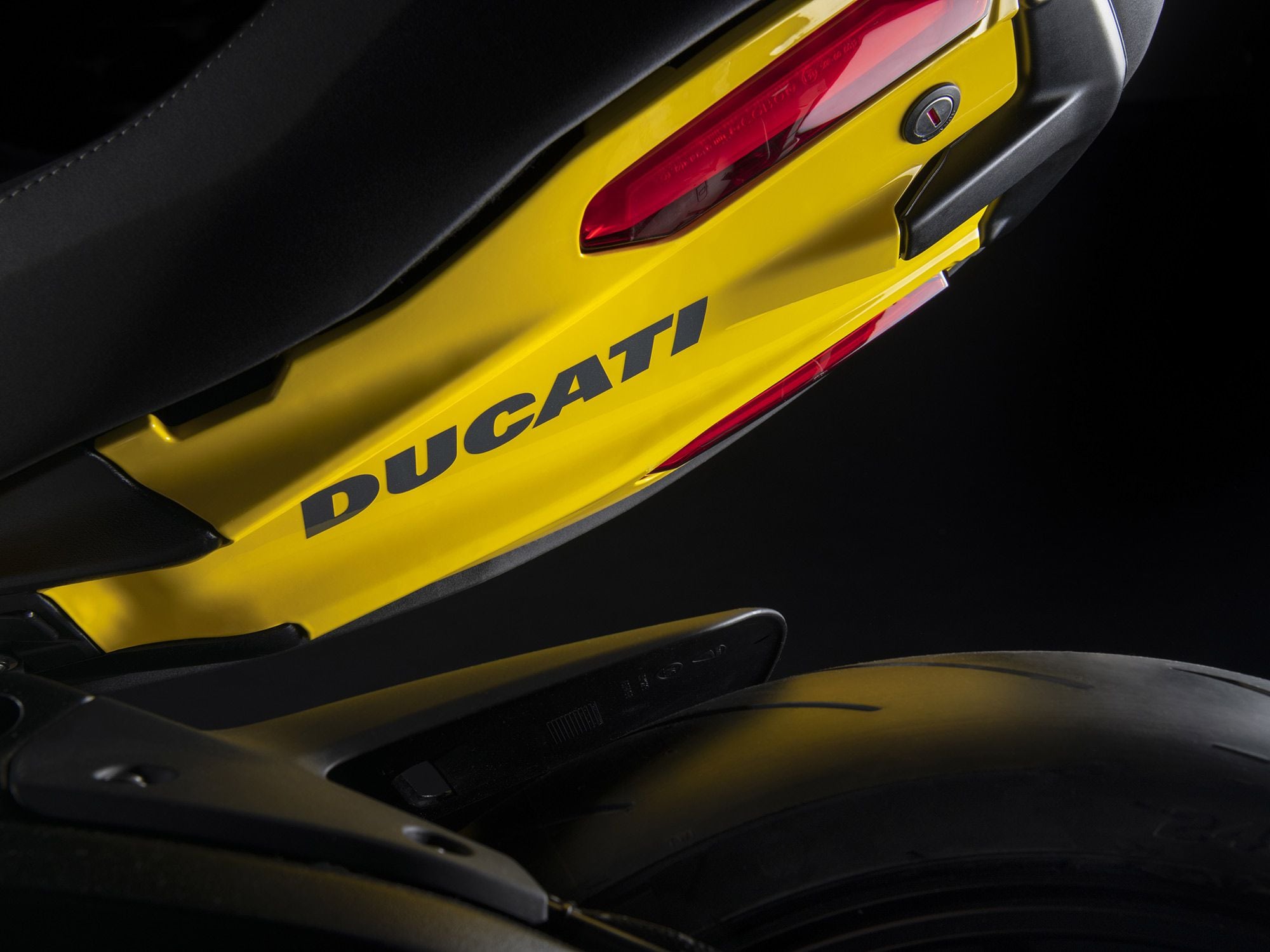 Gives new meaning to "banana seat," no? The 1260 and 1260 S will both be available in the US this September. (Ducati Motor Holding/)
It'll be available in North American dealerships in September 2021.
Source link